Office Sustainability - Not Just A Fad
-
Sustainable printing practices don't just play a major role in reducing your organisation's overall carbon footprint. There's substantial evidence that office sustainability may also play an equally vital role in minimising your employee turnover rate as well as boosting the rates of employee job satisfaction across your wider organisation.
The full extent of the positive impacts that office sustainability can hold on any modern workplace wasn't entirely clear until HP released an office Workforce Sustainability Survey back in 2019. Comprising an assortment of questions surrounding current workplace printing habits and other sustainability considerations, the survey sought to ascertain just how the inclusion of environmentally conscious office processes can influence an employee's greater satisfaction within that workplace.
The global study included 20,000 consumers, office workers, and leaders operating in ten different major global markets, the majority of whom agreed that global industries definitely require a new standard for sustainability in the workplace as we press further into the digital age. Not surprisingly, many successful businesses shared the desire to champion the sustainable initiatives presented in HP's findings from their 2019 report following the survey.
As a reminder to you all about the importance of sustainability, let's review the biggest takeaways from HP's global study surrounding the role of sustainability in the modern workplace, and what impact this study has held on global printer users three years on.
'61% of survey participants believe business sustainability is mandatory'
As people across the globe adopt sustainable practices into their home and personal lives, many believe that global industries should begin holding themselves to the same sustainability standards that have been promoted to the individual consumer. With 61% of participants believing sustainability is mandatory in the world of industry, the pressure is on for businesses to shape up their processes and explore more ethical alternatives.
The obvious 'low hanging fruit' is to adopt sustainable printing practices, alongside using genuine printer ink cartridges and then disposing of their cartridges ethically. Alongside this, businesses can place recycling tubs in communal spaces like your office kitchen to collect cardboard, glass, plastic, and soft plastic to be repurposed in their local circular economy. Sensor lights to boost the energy efficiency of office lighting may also be a welcome addition to a modern, eco-conscious office, alongside incentivising employees to bring their own keep-cups into work rather than opting for takeaway coffee cups.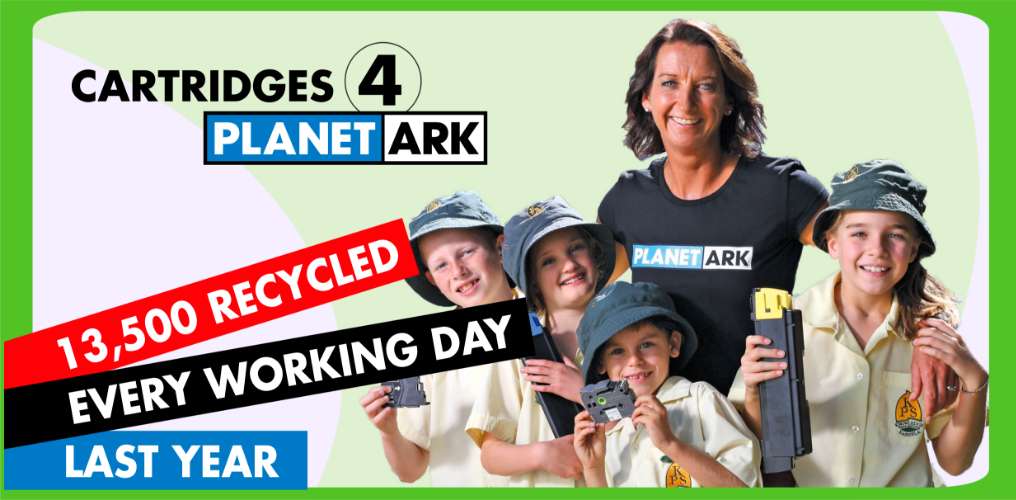 '46% said they would only work for companies with sustainable business practices'
This particular finding revealed that attracting top talent no longer seems to be solely about posting a high salary, as candidates are looking beyond the surface and evaluating a business based on their values and company practices. Being part of an organisation that shares your values can have a monumental impact on job satisfaction, which is precisely why a growing number of organisations across the globe make efforts to highlight their workplace culture in job postings.
HP's insights should be a wake-up call to business owners who haven't addressed their own responsibilities to pioneer environmentally-conscious practices in their own organisations, not just with the intention of retaining and attracting a high-calibre workforce, but to also ensure the longevity of their own enterprise in a future where eco-conscious practices will likely become the only permissible practices.
This sentiment for longevity was reinforced further throughout the study, with 58% of survey participants stating that environmentally-conscious practices are key to cultivating a strong workplace culture which will in turn, sustain the strength of that overall organisation across the span of its life.
'53% of office decision-makers did not realise non-genuine cartridge manufacturers do not actively support recycling'
HP has dedicated over two million dollars to their own sustainability goals alongside funding research to re-educate home and office printer users on the ethical consumption of printer cartridges. One of the key elements of their educational resources include an overview of the negative environmental impacts associated with using non-genuine printer ink cartridges. Despite the negative environmental consequences of using non-genuine printer cartridges, these cheap alternatives to genuine manufacturer-produced replacement cartridges continue to find their way into home and office spaces. Subsequently, 97% of non-genuine cartridges end up in landfills.
HP's study unearthed that 53% of decision-makers involved in their survey were unaware that non-genuine cartridges are not returned and repurposed for new cartridges, which reflects an opportunity for behaviour change if these printer users are made aware of the linear economy behind these cheap alternatives.
And what of the circular economy behind genuine printer ink cartridges? The HP Planet Partners programme takes used HP cartridges and repurposes their parts to be used in the production of new printer cartridges, amongst other things. Participation in this initiative is totally free, so printer users across the globe can lower the carbon footprint of their home or office space quite drastically with zero investment.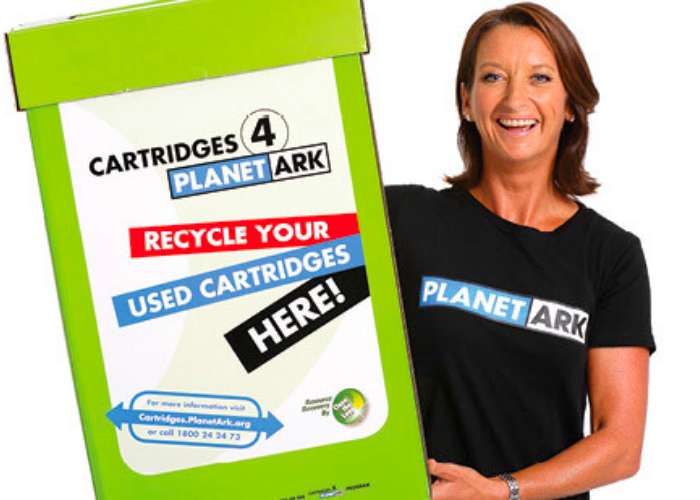 Are modern printer users heeding HP's advice?
And what impact has HP's study held on printer users of today? Sadly, of the estimated 1.5 billion printer ink cartridges that are sold annually across the globe, around 1 billion of these are still being sent straight to landfill. With two-thirds of these reusable resources still being cast aside, HP's dreams of a circular economy is consistently in a precarious state, but their vision is certainly within sight.
There are countless ways to recycle your own printer cartridges here in Australia, ranging from participating in HP's Planet Partners programme to dropping your depleted printer cartridges at your local AusPost or a selection of other retail stores. Through our own partnership with Planet Ark, we offer a similar ink cartridge recycling programme here at CartridgesDirect, so that all of our valued customers can factor their responsible printer cartridge disposal habits when assessing the overall sustainability of their personal printing practices.
HP is also not the only organisation promoting these messages, with other organisations like Planet Ark and Close The Loop championing the importance of cultivating and maintaining circular economies in a variety of modern industries. Even if re-education on the detrimental impacts of non-genuine printer cartridges may not be as effective as HP had hoped it would be, there's no denying that promoting the idea of circular economies is a powerful motivator in itself for businesses across the globe to revisit their own sustainability initiatives. And when these businesses do explore the options available to them either through consulting other organisations aiming to promote sustainable practices or through their own independent research, HP's resources will be available to them, as will ours!
The Final Word
Investing two million dollars into sustainable resources and supplies alongside cultivating and promoting their circular economy has become HP's legacy, equally-weighted with their printing technology. And whilst their global study indicates that there is still work to do with regards to re-education, it's looking pretty promising three years on that more and more printer users and businesses alike will only continue to prioritise responsible cartridge disposal and integrate this action as a key pillar of their sustainable printing practices.
This shift towards sustainability will hold numerous benefits for businesses as well, with organisations more than likely being able to record a consistently lower staff turnover rate alongside more positive results with regards to employee satisfaction polls.
If you'd like to learn more about how you and your office can adopt sustainable printing practices, or about any of our HP printer models, feel free to contact our printing specialists here at CartridgesDirect on 1300 765 575.
Explore Popular Articles
The 21st century is the age of information and seeking alternatives to harsh chemicals. Although

There are a number of criteria to be met when choosing a new business printer. Productivity is a

Photos are precious memories and it stands to reason that you would want to buy one of the best