HP Tango & Tango X Review - Never Judge A Book By Its Cover
-
NEVER JUDGE A BOOK BY ITS COVER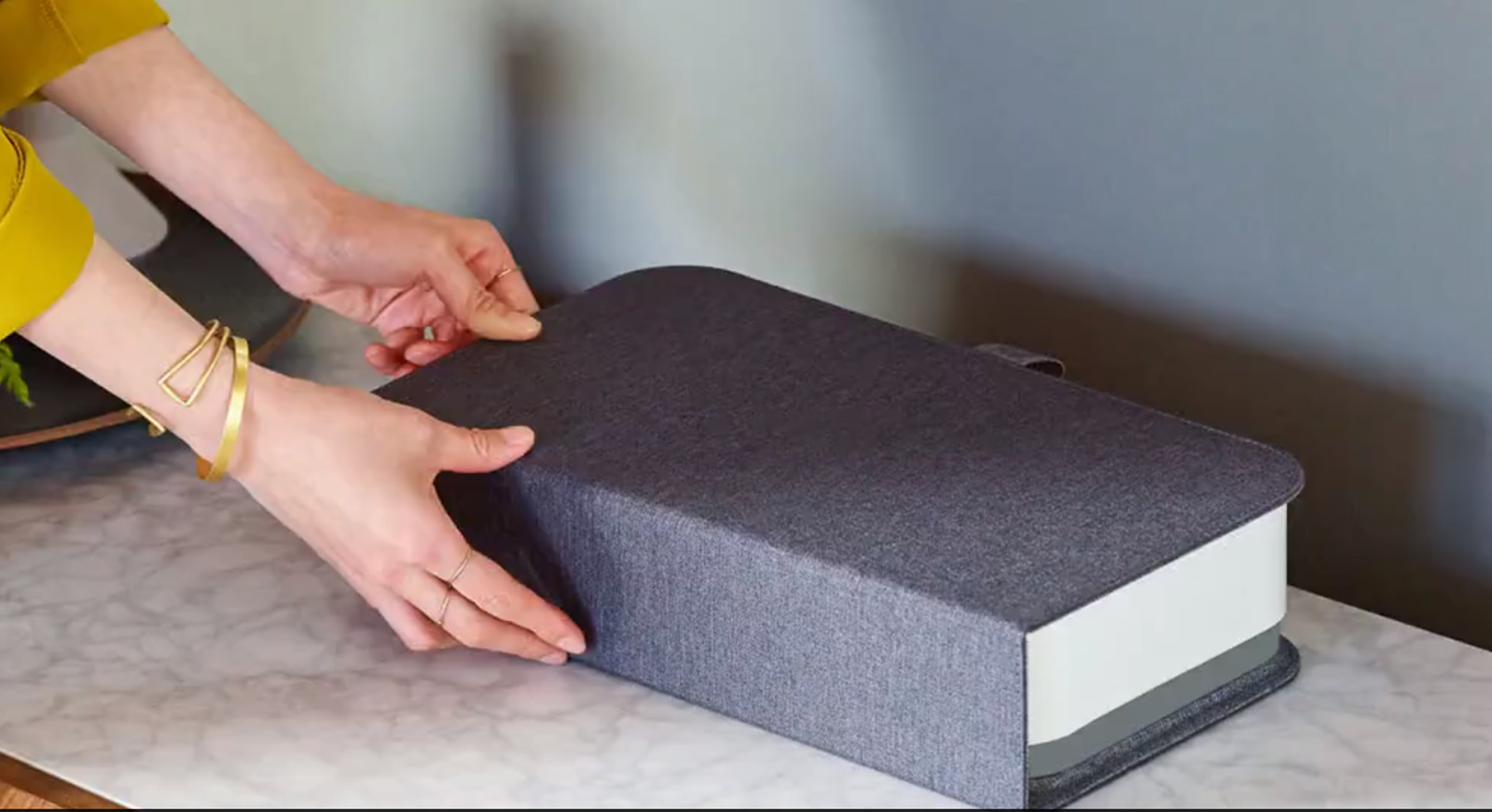 We all remember a time when a printer was a large device. They had a serious-looking design to accommodate the copier function, which resulted in a style that looked totally out of place. Fortunately, for home users, those days are behind us now with the Tango and Tango X range of printers. They are compact, light, and versatile, and only slightly larger than a thick book. With a linen fabric cover in a range of colours, it is very stylish and virtually disappears when not in use. Designed as a printer for the home, it combines functionality, features and form to meet most needs. More and more homes are moving away from the hum of an Ethernet network to a WiFi modem which is the hub of a wireless network.
Today there are any number of home devices that are internet-connected through the WiFi hotspot. Devices such as music streaming systems, TV's, internet phones and, more recently, home assistants such as Google Home Assistant and Alexa which can offer everything from turning on the TV to organising your diary. Although not long ago it was only computers that had an internet connection, as opposed to the many different products that have become known as the Internet of Things or IoT.
The new HP Tango and Tango X are printers that fit into the IoT category. Unlike other printers, the HP Tango range uses a WiFi Hotspot to connect with multiple devices by way of the Cloud and the internet. This gives the ultimate connectivity with any device that is also connected to the cloud. Most typical printers, as well as being fairly bulky, have a jumble of wires and ports to connect to a range of devices. The Tango and Tango X have only one cable, and that's the power cable.
Paper handling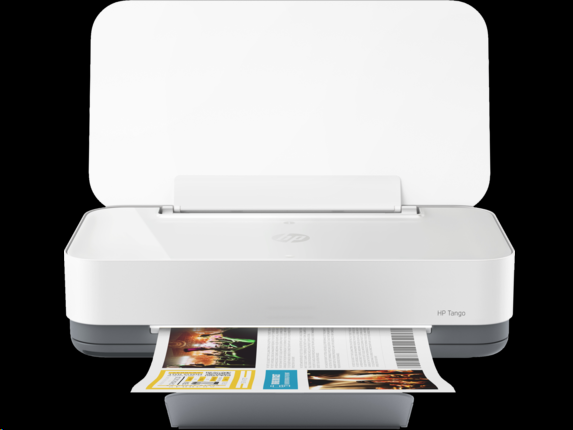 A Printer for the home needs to be able to perform as well as blend into its surroundings. The performance of the two HP Tango models are identical in that regard. To minimise the size, there is no paper tray in either model and instead, lid access to the paper input hopper. This reduces the shelf space needed by the printer by eliminating a pullout input tray. Using the top as a backrest for the paper, the hopper will take up to 50 sheets of A4 paper, 20 sheets of photo paper, 20 sheets of cardstock and 5 envelopes or cards.
Sizes ranging from A4 down to A6 for paper and photo paper can be accommodated as well as DL size envelopes with weights ranging from 60 to 300 gsm. The output tray is really the only point of difference between the two models, as the HP Tango has a pullout tray at the front while the cover of the HP Tango X folds out to form the paper outlet landing area.
Printing
Both the HP Tango and the HP Tango X are controlled from any device that has downloaded the free HP Smart App, which can be downloaded at no charge for both iOS and Android devices. This eliminates the need for a control panel on the HP Tango Series. It also means that you print from where you are rather than from where the printer is. Both models are also voice-activated by using Google Assistant, Microsoft Cortana or Amazon Echo. A first for any printer.
The print speed, whilst not blindingly fast, is 11 A4 ppm in black and 8 A4 ppm in colour. The print quality is fantastic with a resolution of 1200 x 1200 dots per inch in black and up to a very high quality 4800 x 1200 dpi in colour.
Because the HP Smart App interacts with the printer rather than a control panel the 'Status' and 'Action Required' notifications are given by way of an array of edge lights above the paper output slot. These lights change colour and change state from steady to flashing to indicate the current condition of the printer and the job in progress.
There are two cartridges required; the HP 804 Black Ink Cartridge with an ISO Page Yield of up to 200 pages, and the HP 804 Tricolor Ink Cartridge with a page yield of up to 165 pages. For even greater economy the HP 894 XL Black Ink Cartridge will print up to 600 pages and the HP 894XL Tricolor High Yield Ink Cartridge will print up to 415 pages.
Scanning and copying
Even though there is no scanner as such, both models have a scanning and copying function. Very cleverly a combination of the camera in a smartphone and the HP Smart App captures an image of the item to be scanned or copied and then manipulates the image to get the correct orientation. It is fairly slow, however, to process the information. It does mean though that no matter where you are in the world you are you can scan a document or produce copies remotely.
Although slower than a flatbed scanner, it is a considerable space saver compared to a flatbed scanner and is very much suited to those times when a scan or copy function is only required occasionally.
Connectivity
Versatility is key with the HP Tango and HP Tango X. It offers wireless connection to a home network so that it can be placed anywhere in the house that is within range of the home network. It also means that it can be accessed by any device that is also on the home network, giving a huge range of devices that can use its capabilities. What's more, it also offers direct internet access via the home modem meaning that no matter where you are in the world you can send a print, scan and copy applications to the printer. It doesn't need an Ethernet connection as it's not tied to a PC, nor does it need any USB ports or any other connection. The only wire that it needs is a power cord to a powerpoint.
How obtrusive is it?
Normally, when one looks at the size of a printer it is on the basis of how much space does it take up on a bench or desk. With HP Tango, and especially the HP Tango X, the question is - how much does it stand out? To be as inconspicuous as possible a printer does need to be as small as possible, and both models measure just 502 mm wide, 269 mm deep and 151 mm high.
When not in use and the lid closed, which is much of the time, there is little to show it is a printer. It is all curved corners, rounded edges, and neutral colours.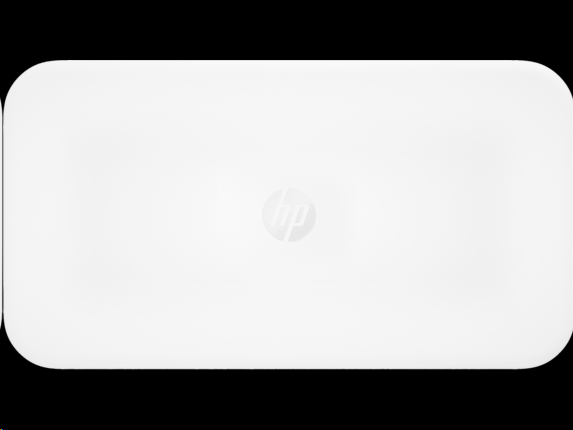 It is small enough to be tucked away on a shelf somewhere. As it is not tied to a PC with an Ethernet cable, it can be in any room in the house; a living room, a bedroom or a spare room.
The Tango X has enhanced style with its wraparound linen cover in a range of colours to blend harmoniously with its surroundings. Even when it is in use with the fold-down cover spread flat as a paper landing area, it still doesn't look like a printer typically does.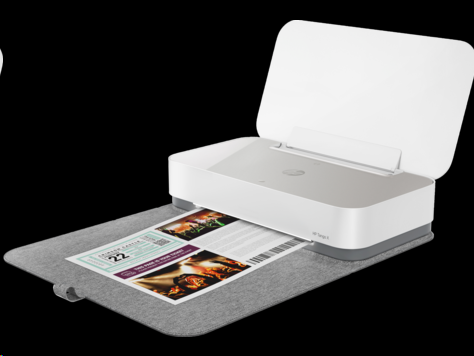 CONCLUSION
With its sense of style, small size connectivity range and simple smart printing capabilities, the HP Tango series of Home Printers have rewritten the book on printing in the home. No matter what your needs are, these inkjet printers have got you covered.
Explore Popular Articles
The 21st century is the age of information and seeking alternatives to harsh chemicals. Although

There are a number of criteria to be met when choosing a new business printer. Productivity is a

Photos are precious memories and it stands to reason that you would want to buy one of the best