What Is Duplex Printing? Two Sides Are Better Than One
-
All of us are guilty of printing single-sided sheets for documents that have a short lifespan. Think about those assignments, those company reports or those files that you've printed at home or at an office, which you end up using once and then throw it away. Paper waste is a huge issue, typically accounting for up to 25% of the waste in landfill sites. To cut down on paper waste, better habits or technology need to be used.
Printing has come a long way in the features we expect each unit to possess and the time we are willing to wait to see them work. As our lives and offices increase their pace, our printing needs advance to modern solutions geared towards productivity. One such printing feature that is popular in fast-paced office environments is duplex printing. If you have not heard of duplex printing before, you may know it as another name - double-sided printing.
Today we are going to discuss the key difference between duplex printing vs single-sided printing, and why this printing standard is becoming the norm in many office outfits for its many benefits. Keep reading this article to find out all there is to know about duplex printing.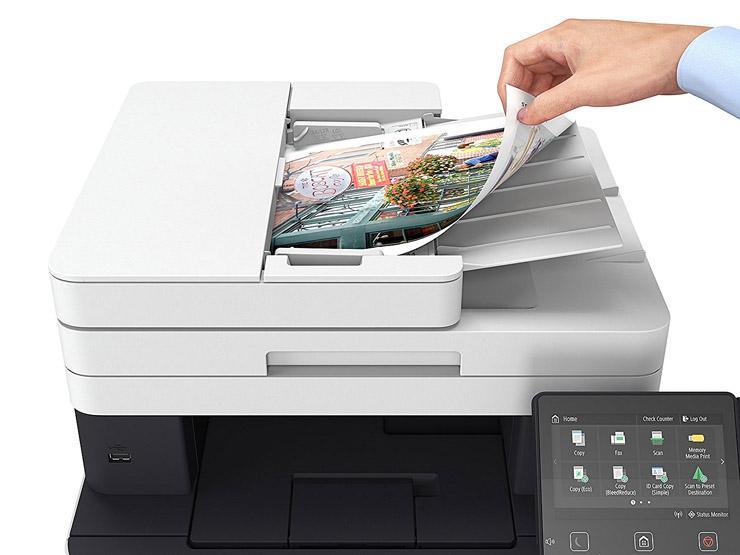 What is duplex printing?
Duplex printing is a feature found on most multifunction printers and it is where both sides of the paper are printed on automatically, leveraging the two engine duplexers found in the printer. Other standard printers will typically have one engine duplexer, and so one side of the page will be printed on and then the paper will need to be flipped inside the printer and then printed on the other side.
Perhaps you have seen this before on commercial printers where a page is printed and then it returns back into the printer for the other side to be printed on. With modern printer duplex printing, you can achieve the same results at home too.
How does duplex printing work?
The duplexer within a printing unit is typically a removable piece of hardware or hardware that can be used to add-on to your printer should it come with double-sided printing capabilities. In addition to this, printer drives are also required as downloadable software programs that will connect your duplexer with your computer and operating system. When it comes to actual duplex printing, this can happen via two methods depending on whether you have duplexer hardware or two print engines.
With a single-engine duplexer, each page of your print job prints on a single side first and then flips over to print the rest of your content onto the other side. Whereas a double-engine duplexer, which is more common on new printers, prints on both sides simultaneously. With this method, a conductor belt generates a picture of both sides of the print job using the data retrieved from your PC or Mac. Then, it sends both sides of the page image to one of two transfuser belts that merge and apply toner as pieces of paper slide through the printing device.
Duplex Printing Benefits:
Now that you understand more about duplex printing and how this amazing technology works, let's take a look at some of the reason why duplex printing is becoming the standard throughout businesses across Australia. From environmental benefits to cost savings, explore our shortlist of duplex printing benefits below.
1. Use less paper.
If it is easier to print on both sides and your printer prompts this activity, think of the paper you will save. There is rarely a benefit to having two pages of information across two pieces of paper, and if duplex printing is embraced at the office you can expect to see paper usage halved. If offices again insist on mono printing when colour is not necessary, your printing costs significantly drop with just a few tweaks. If running costs are a priority for you at the office, the benefits of duplex printing might be worth the upgrade.
2. Save Printing Time
Multifunction printers with two engine duplexers can duplex print automatically. In fact, even simple laser printers such as the Brother HL-L2300D Laser Printer has the ability to auto-duplex print without you ever needing to change the settings. This means that you are asking your printer to do something rather complex, without having to wait long at all because the printer is geared for this job. When speed counts in the office, relying on a duplex printer is really going to be an effective tool in your productivity, especially when you don't have to go through complex print settings on your computer or laptop to tell the printer what to do. Anyone who has printed double-sided on a standard printer will know that it can be a two or three-step process to send that information to the printer - which is time you might not always have.
3. Fewer paper jams
No matter how sophisticated our printers become, they are all susceptible to a paper jam here and there. When you have a multifunction printer with duplex printing, those paper jams are less likely because there are two engines set up in the printer ready to do this specific job. Double-sided printing on a standard printer, however, is a feature that some may do and is not automatic, so that might result in a paper jam as a less frequent task.
4. Easy to use interfaces
Given that duplex printing can be found on multifunction printers across all printer brands, we cannot say that every interface will be what you and your office are looking for. What we can say is that telling your printer to duplex print is an automatic feature and will not need to be considered with much thought, making it an easier user experience. If you have a large office and even receive mobile print jobs, this is going to be a huge benefit as you will not need to educate the masses on how to achieve this automatic feature.
Is duplex printing the same as double-sided?
Both duplex printing and double-sided printing end up with the same result - a piece of paper with information printed on both sides. Double-sided printing is the outcome, whereas duplex printing is the technology that creates this outcome. Although duplex printing is a little different to double-sided printing depending on the printer model that you use, overall, they produce exactly the same results.
Duplex Printing Summary
So there you have it, our master guide to duplex printing. It comes as no surprise that duplex printing is becoming a standard practice throughout offices and homes given the vast cost savings and positive environmental impact. Duplex printing can be a huge time and paper-saver, so consider whether this feature would be right for your office. Duplex printing is as fast and as economical as printing gets and can literally cut your paper costs and printing time down by 50%. When using your printer infrequently, this may not seem like much. However, multiply that by thousands of prints each year and the benefits of duplex printing become very attractive.
Should you want to start duplex printing, it may be time to upgrade your printing unit to ensure that this is possible throughout your office. Our CartridgesDirect team are always ready to discuss which multifunction printer is right for you and your business needs.
Explore Popular Articles
The 21st century is the age of information and seeking alternatives to harsh chemicals. Although

There are a number of criteria to be met when choosing a new business printer. Productivity is a

Photos are precious memories and it stands to reason that you would want to buy one of the best