Drum Units vs. Cartridges – What's the difference?
-
If you have owned or used laser printers for some time, then you may already know what the implications are of drum units vs. toner cartridges. This would be especially true when you have been handling the maintenance of your laser printers yourself. However, the difference between drum units vs. toner cartridges is something that most users of laser printers cannot wrap their heads around. As such, in this blog article we will simplify the comparison by explaining the key differences between drum units and toners. Take a look at our experts' guide to understanding the differences.
Toner Cartridge vs. Drum Units
While both of these components are vital to producing a print, it's often a common misconception that toner cartridges and drum units are the same things – although they're not. In short, the toner cartridge is a container that contains the toner powder, whereas the drum unit is an electrically charged cylinder that transfers the powder onto paper. Without a drum unit, the toner powder is unable to be transferred onto a piece of paper, which is why both parts are essential components for producing a print.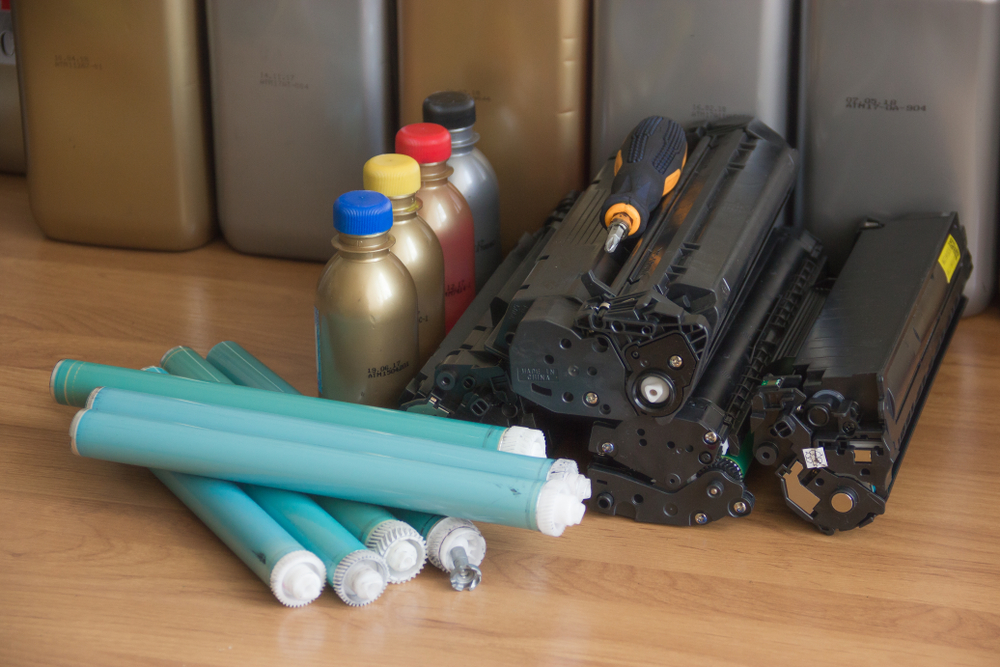 Which Should You Replace?
While both the toner cartridge and drum units are essential for printing onto a piece of paper, although you may not have physically come into contact with the drum unit. The replacement of a drum unit will largely depend on the design of your printer, since a drum unit and toner cartridge may be combined unit or sold separately as a single unit. Overall, this may be different from printer to printer, as the consumable requirements of the printer can vary from brand to brand. As such, while some printers simply need you to replace the toner cartridge, others may require a full replacement of both the toner cartridge and the drum unit.
Printer brands such as HP and Brother are typical examples of how different brands incorporate both toner cartridges and drum units into their products. For example, HP laser printers generally have the toner cartridge and drum unit combined as one unit, whereas Brother's laser printers employ a separate toner cartridge and drum unit.
When Should They Be Replaced?
Printers with separate drum units generally last longer than a toner cartridge, so you should look to replace the unit when you have replaced the toner around 3-4 times. However, your printer should notify you when its time to change your drum unit, although you can normally tell when it's time to change as you'll notice black spots or lines being printed across the page. Similarly, you should be able to tell when your toner cartridge has run out as you'll be unable to actually print anything since there's no toner left in the cartridge.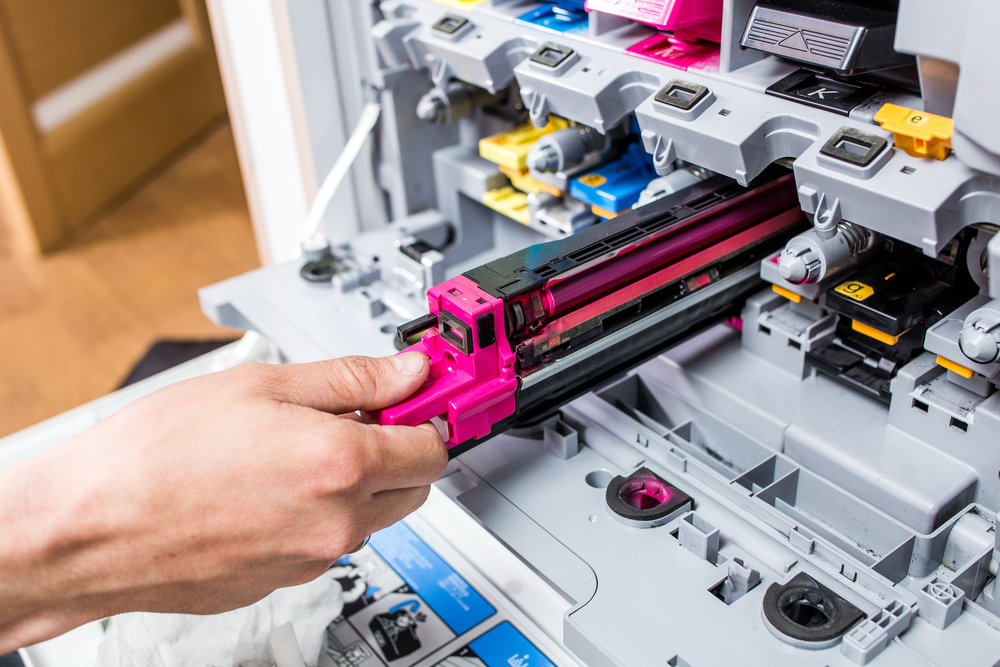 Which Is Better? Drum Units Or Toner Cartridges?
All in all, there is little noticeable difference in performance, as both variations of toner and drum unit setups work just as well as the other. Ultimately, though, the main point of difference regards to cost, as the prices of the two setups can vary significantly – especially if you're continually buying replacements for your business. Toners that are combined with the toner unit are typically more expensive than ones that are sold separately since you're essentially replacing both the cartridge and drum unit whenever you run out of toner.
Drum Units Vs Toner - The Final Word
In short, both toner cartridges and drum units are essential components that enable a printer to produce a print. Consequently, when you run out of toner, the parts that will need replacing will depend on the brand and set up of the printer. In some printers, only the toner cartridge will need replacing, but in others, you'll need to replace both the drum unit and the toner cartridge each time. Naturally, the cost implications are greater when replacing both, so you should consider buying only what you need, rather than stocking up.
You may also want to explore a completely new innovation from HP with laser printers. As continuous ink printers become more popular, HP has gone one step further and developer a continuous toner printing system which includes a rechargeable hopper. Find out more right here with our experts HP Neverstop 1001nw Laser Printer Review.
Explore Popular Articles
The 21st century is the age of information and seeking alternatives to harsh chemicals. Although

There are a number of criteria to be met when choosing a new business printer. Productivity is a

Photos are precious memories and it stands to reason that you would want to buy one of the best