Types Of Printers: Pros, Cons, Uses & More
-
When you think of innovation, the printing industry might not be the first thing that comes to mind. However, that doesn't mean that behind the scenes experts are not cultivating new ways to improve your printing. When it comes to the different types of printers, there is a huge range of models and types for you to choose from. From simple home inkjet printers to enterprise-grade laser printers, choosing the right printer for your business or family can be a challenge.
In today's blog, we are going to explore all major types of printers and weigh in with expert recommendations on both the pros and cons for each printing unit. Discover what type of printer is right for your business or home office right here.
Different Types Of Printers
From compact and simple to complex and sophisticated, there are many types of printers on the market. However, there are six types of printers that are tried and tested: inkjet printers, laser printers, solid ink printers, continuous ink printers, LED printers, dot matrix printers and A3 printers. To help you find the right printing unit for your needs, we have broken down each printer type into major categories with advantages and disadvantages of each printing type.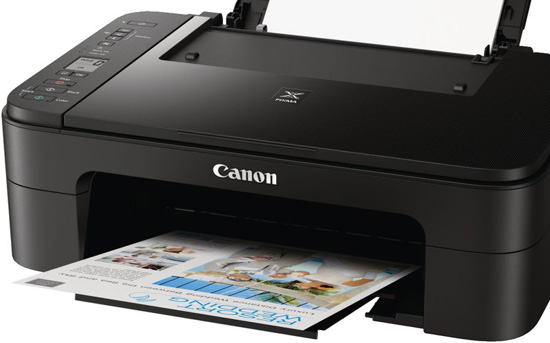 1. Inkjet printers
One of the most common printing units found across Australian homes is the inkjet printer. Despite being first developed in the 1950s, inkjet printers today are still hugely popular and widely available. Due to a wide range of key advantages and very few drawbacks (other than a slightly higher cost per printed page), inkjet printing technology is as relevant today as it was over 60 years ago. Perfectly positioned for small businesses that want to produce quality over quantity printouts, inkjet printers are some of the best on the market.
Some of the best inkjet printers are also heralded for their ability to produce extremely high-quality photo printing. Take the Epson Expression Photo XP-970 Multifunction Printer for example. This nifty home office inkjet printing unit previously won our award for best photo printer due to it's ability to handle multifunction printing tasks, print extremely smooth gradients and clear images while also featuring A3 document printing. All of this for a very respectable price of just under $400 delivered. Now that's impressive.
Inkjet Printer Advantages
Can produce photo-realistic printouts.
Fast first page out time.
Typically requires minimal space.
Inkjet Printer Disadvantages
High cost per printed page.
Slower at printing than laser printers.
Prints out wet prints.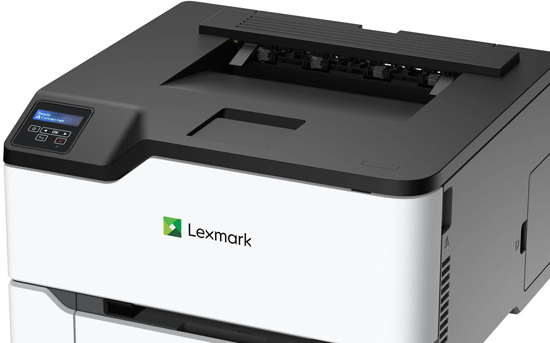 2. Laser printers
In direct contrast to inkjet printers, laser printers are best suited for organisations that need to print large volumes of documents through multiple connections. Unlike inkjet printers which are typically slower, laser printers are best known for lightning-fast printing speeds.
Whereas an inkjet printer sprays microscopic drops of ink, laser printers are machines that melt toner powder onto paper to create a print. Because microscopic droplets are more accurate, this makes laser printers a weaker choice for exhibition worthy photography printing or general photo-ready printing. However, laser printing technology has drastically improved over the years, so laser printers are more than capable of producing high-quality printouts as well as large volumes. In fact, the Canon imageCLASS MF445DW Laser Printer prints superb looking text and graphical documents at respectable speeds. All of this also comes with the ability to handle a variety of other tasks as this all in one laser printer supports businesses both near and far for a variety of workplace printing requirements.
Laser Printer Advantages
Typically faster at printing than inkjet printers.
Sharper printed text documents.
Typically requires minimal space.
Laser Printer Disadvantages
High cost per printed page
Slower at printing than laser printers
Prints out wet prints.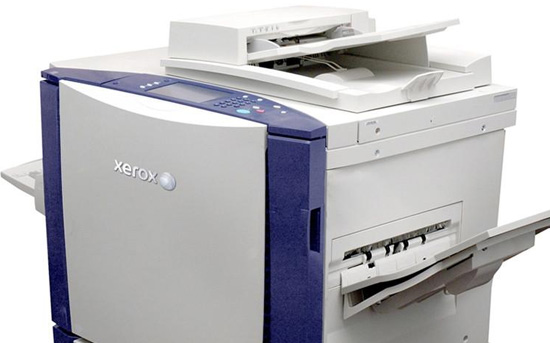 3. Solid Ink Printers
Since 1986, solid ink printers have been used by many businesses across Australia. Unlike inkjet printers and laser printers that use ink cartridges or toner, solid ink is basically wax. When loaded into a solid ink printing unit, the solid ink sticks are heated until melting and then the ink is transferred onto paper to produce your desired results.
When you look at printouts using a solid ink printer, the texture of the document or artwork feels waxy to touch. This gives additional depth and glossiness to the document. As for the printing unit themselves, solid ink printers typically come with all mandatory features you can expect from any high-end printing unit. They are just aimed squarely towards graphic designers; rather than fast-paced businesses.
Solid Ink Printer Advantages
Do not dry out when not in use.
No empty cartridge to dispose of.
High-quality glossy prints.
Solid Ink Printer Disadvantages
Solid ink printers are not cheap.
Typically slower to print each document.
Requires a 'cool down' cycle once finished.
Cannot print on photo paper.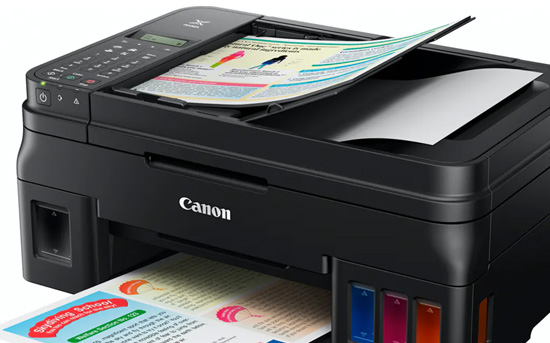 4. Continuous Ink Printers
Not to be confused with solid ink printers, continuous ink printers still make use of ink and toner, however, rather than replacing your cartridges, the ink is refillable instead. Although ink tank printers are not exactly new technology, in the past few years, they have completely flown off the shelves. As we strive towards a greener world, continuous ink printers lead the way by ensuring that cartridges stay out of landfill by removing the need for disposal altogether.
Continuous ink printers such as the Canon Pixma Endurance G6065 are typically bigger than your standard inkjet or laser printer, however, this comes with benefits such as much greater page yields and reduced cost per printed page. In addition, continuous ink printers come with all the bells and whistles you have grown to expect from leading printing technology; they just do not use ink cartridges.
Continuous Ink Printer Advantages
New technology.
No need to replace ink cartridges.
Same great print quality.
Much cheaper to operate over time.
Continuous Ink Printer Disadvantages
Expensive for the initial purchase.
Best suited to large businesses who print frequently.
Typically require more physical space.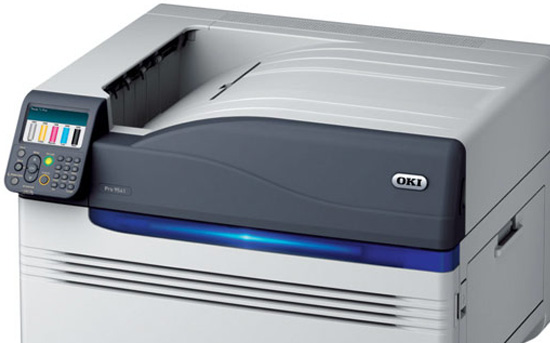 4. LED Printers
Similarly to laser printers for businesses, LED printers are extremely reliable and can handle large printing runs without a hitch. Rather than ink or toner cartridges, LED printers uses light-emitting technology to print your files. This makes LED printers inexpensive to produce and cheap to operate.
Unfortunately, there are very few companies that produce them, which makes them tricky to repair or replace if anything breaks down. In addition to this, while the printing unit is fairly cheap to produce, the lack of production results in higher prices than what can be expected.
LED Printer Advantages
Fast print speeds.
Usually includes warranty extensions.
Environmentally friendly.
LED Printer Disadvantages
Inferior printing quality.
Very few in production.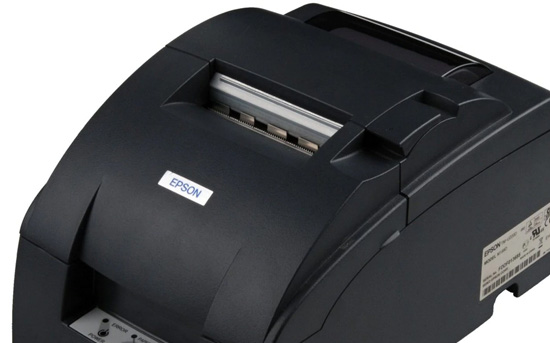 5. Dot Matrix Printers
Unfortunately, dot matrix printers are almost a thing of the past. However, if you can manage to get your hands on one, dot matrix printers are extremely beneficial when looking to keep your costs down to an absolute bare minimum. Instead of using other technology such as LED lights, dot matrix printers place dots to draw out your image or text for printing.
While the finish is nowhere near as premium as a specialised photo printer, the cartridges are inexpensive and this printer can be used within a variety of working environments due to the versatility of what can be printed. Just don't expect to be hanging your prints up on the wall anytime soon. A common scenario where you may see a dot matrix printer will be within an older retail store that uses one of these nifty little printers for printing out customer receipts./p>
Dot Matrix Printer Advantages
Cheap initial costs.
Cheap maintenance costs.
Dot Matrix Printer Disadvantages
Almost deprecated technology.
Inferior printing quality.
Very few in production.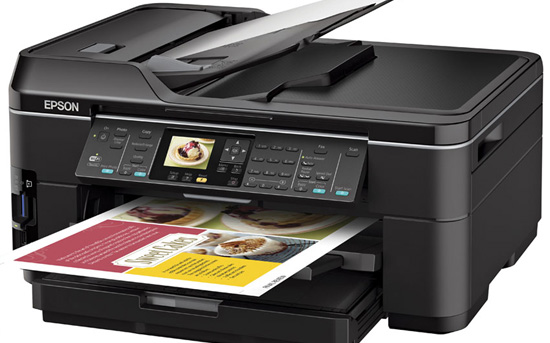 A3 Printers
As the name suggests, A3 printers are perfect for printing, well, A3 documents. While almost all A3 printers will also accommodate standard A4 printing, a specialised A3 printer ensures that you do not lose out on the ability to print larger documents. At some stage, most businesses will have a requirement to print outside your standard A4 printing options. With this in mind, an A3 printer can be invaluable when wanting to use paper sizes that will simply not fit within your standard inkjet or laser printer.
For anybody looking to create large-scale photography or print huge mind maps for board meetings, an A3 printer will save you the trouble of awkwardly printing on both sides of an A4 sheet of paper or running down to your local store. That said, A3 printers are expensive and take up a large amount of space when compared to your standard A4 printer.
A3 Printer Advantages
Prints large-sized presentations.
Also accommodates everyday A4 printing.
Same quality printouts are standard printers.
A3 Printers Disadvantages
Higher initial cost.
Takes up a lot of space.
Very few in production.
In Summary
Depending on the type of application you are looking to print, choosing between the different types of printers available is crucial. As a rule of thumb, inkjet printers are better for high-quality photo printing, while laser printers are best matched for large volume business documents. When it comes to saving money printing, continuous ink printers will give you the best of both high-quality printouts and cheaper operational costs. However, should print quality be at the very bottom of your requirements, then opting for a LED printer or Dot Matrix printing unit (if you are able to find one) will get the job done.
To find out more about the differences between printing technology, check out some of our other articles as our experts compare printer types, inks and even printer models.
Explore Popular Articles
The 21st century is the age of information and seeking alternatives to harsh chemicals. Although

There are a number of criteria to be met when choosing a new business printer. Productivity is a

Photos are precious memories and it stands to reason that you would want to buy one of the best