Razor and Blades Model - Not Really Cutting Edge
-
The term 'The Razor Blade Marketing Model' might not be familiar to you, but we're sure you have experienced it as a consumer. It is essentially a sales and marketing strategy that offers consumers a product at a low price, with the follow-up consumables offered at a premium to produce the profits. While the razor blade model can be seen across almost all retail sectors, the printing and IT industry are one of the worst offenders in this space. The good news is that this might not be the case going forward.
What does the razor blade model look like with printing tech?
This model gets its name due to the affordable price of hand-held safety razors offered at cost, with consumers forced to pay a premium for quality razor blades that will fit the hand-held razors. Eastman Kodak adapted this technique by selling cameras at a low price, such as the original Box Brownie, with the cost of film and processing set at a much higher price. Printers, like some film cameras and razors, are at a relatively affordable price point. However, the cost of printer cartridges is where the manufacturers make a profit. An inkjet printer, especially for home use, can often be purchased for very little. It will include set up cartridges which will print on;y a very limited number of pages before they need to be replaced. A replacement set of cartridges can cost more than the printer.
So, what's changing then?
It is truly good news for everyone that printer manufacturers such as Epson and HP are exploring ways to enhance printing technology so that consumers can achieve a lower cost per print. An emerging trend in inkjet printers is that of the ink tank. Instead of a replaceable cartridge, the printer has tanks which are refilled by a bottle. This significantly reduces the cost per print as the bottle has considerably more ink than a cartridge.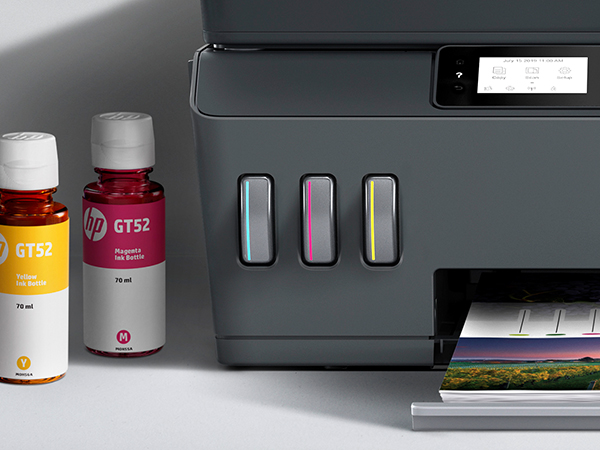 Refilling an ink tank is far less costly than replacing a cartridge. More and more integrated ink tank printers are coming to market. Because at the initial purchase the ink tanks contain a considerable amount of ink the purchase price of the printer is higher but because it is refilled with just ink and all the printheads and paraphernalia to create and distribute the ink bubble remains in the printer the refillable tank gives a much-reduced cost per print. Laser printers are also undergoing a similar change. HP, not surprisingly, has already embarked upon the HP Neverstop Laser printer recently launched in some markets. This includes its own refillable toner tank.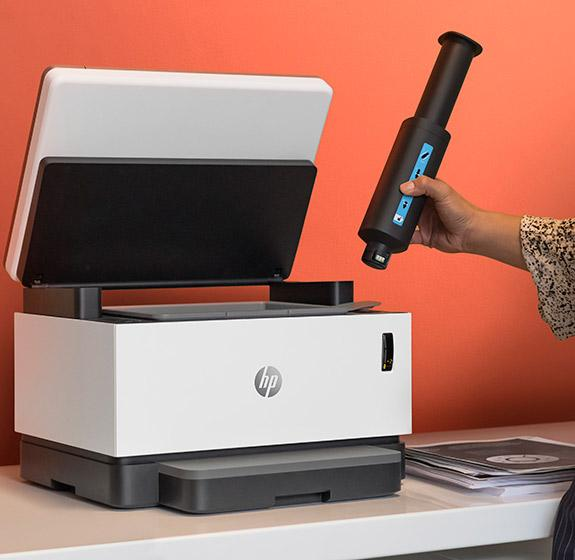 Early indications have suggested that the cost per print will be competitive with counterfeit cartridges costs, although produced at a premium standard. The printer is also packaged with 5,000 pages included in the box, with the capacity to house up to 10 times the normal paper load. The HP Neverstop Laser printer will be on the first of its kind with the toner tank, but the new hardware will not slow it down as it is said to print 38% faster than previous generations. There is no doubt that this technology will be incorporated into more sophisticated laser printers for worldwide markets.We look forward to seeing what this innovative printer looks like, and what this movement spawns in other manufacturers.
In 2020, the Razor and blade model is not a sustainable one, and the consumers have all the power and resources to research and eliminate products that fall within this definition. Until now, there has been no other solution to printing, with all obliged to outlay a large cost for printer cartridges and expensive printing technology.
Explore Popular Articles
The 21st century is the age of information and seeking alternatives to harsh chemicals. Although

There are a number of criteria to be met when choosing a new business printer. Productivity is a

Photos are precious memories and it stands to reason that you would want to buy one of the best