Ink Saving Fonts: Which Fonts Use Less Ink?
-
Both businesses and individuals are often looking for ways to cut unnecessary costs on printing and general administration tasks. So much so, this has sprung key decisions to be made about such as who in the office can print colour, printer ink usage parameters, and even features or certain print volumes being password locked. What you may not have heard is that there are certain fonts which use less ink and are more efficient than others.
While cutting costs through selecting fonts that use less ink when printing might seem trivial, over the course of time, you do stand to save a lot of money on ink cartridges. Couple this with duplex printing and your printing costs are seriously reduced. Then further again by buying a monochrome printer and you are seriously on your way to lower operational costs. If you are interested in introducing the best fonts for greater print efficiency in your business, here are the 8 of the best ink-saving fonts you should use.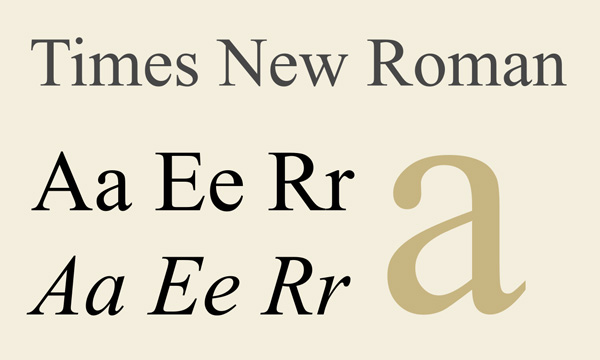 1.Times New Roman
Kicking off with one of the most well-known font choices is Times New Roman. Regardless of whether you have just cringed at the thought of using this font, Times New Roman is one of the best standard ink-saving fonts you can find on your computer. After all, there is a reason why major newspapers and Microsoft use this font by default! The thin, clear font design makes consuming large chunks of text much easier and so users can get away with smaller fonts. This also helps to resist other features that require more ink and more paper.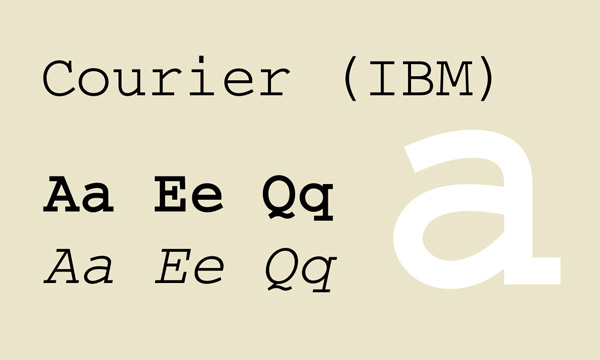 2.Courier
While typewriting is an obsolete printing method, it is no accident that the Courier font was chosen for all typewriters when at the forefront of technology. Much research and experiment went into exploring ink-saving fonts before we saw the first prototype. Inclusive of this, some scientists even tested using ballpoint pens to write pages of text in a number of competing fonts to see which had the greatest ink longevity. This is how we came to recognise Courier as the typewriter font.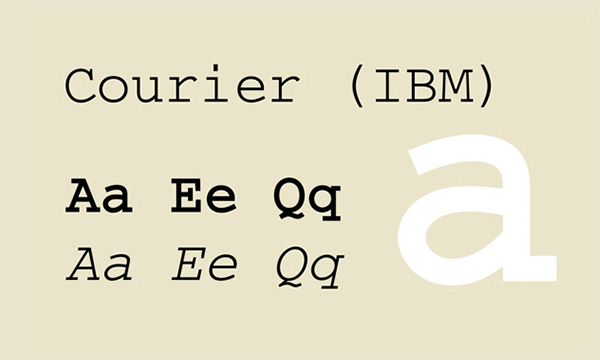 3.Brush Script
From two of the most common fonts to a font face that has a little more zealous. The Brush Script may appear to be a more dramatic font, however, you can actually see that a lot of the letters are only half-formed. Cursive scripts such as Brush Script do not complete full letters and as such becomes a font that uses less ink when printing. Knowing that this font is available to you, both you and your team can allow for more delicate projects to be honoured while still being one of the best fonts for printing due to its efficiency.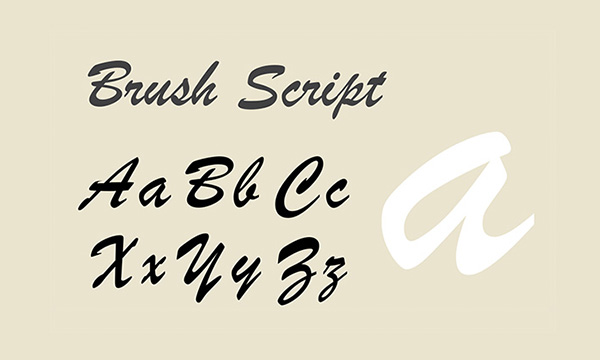 4.Garamond
Garamond is one of those fonts that you might not have heard about, but you have absolutely seen in a number of formats. Just like Times New Roman, the run of the font makes text-based documents more palatable. That said, Garamond is actually alleged to be more than 30% more cost-effective than Times New Roman which gets a huge thumbs up from us as we are not huge fans of how Times New Roman looks. This is a great ink-saving font to set as your default in either a professional or creative application.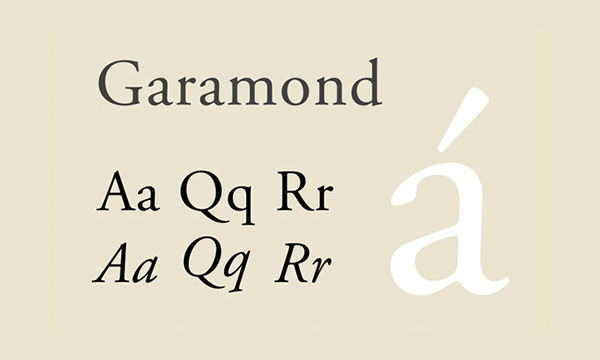 5.Century Gothic
When it comes to printed font clarity, few fonts are as clear as the geometric Century Gothic. The reason why this font makes the shortlist of one of the best ink-saving fonts is that Century Gothic is both very light on ink usage while remaining clear enough to endure a smaller font type if you wish to fit more content onto a page. That way, you can save on both reducing your ink costs and your paper costs at the same time. Currently, Century Gothic is the default font in some of the United States major educational institutions and government sectors. We have a sneaky feeling they care about saving ink costs when printing too!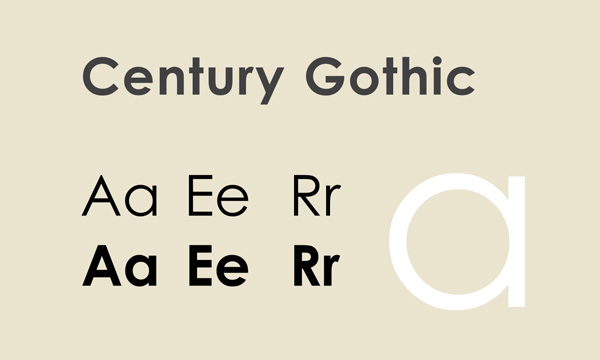 6.Calibri
For anybody using Microsoft or Windows 10 compatible HP printers, chances are that you are very familiar with writing and printing using Calibri Font. Calibri has quickly become a universal font type for most businesses and serves as a happy medium between Times New Roman and Arial. While Calibri will not save you as much ink as Times New Roman, if you are really averse to using this font, you might just be able to please everyone and save some money in the process too.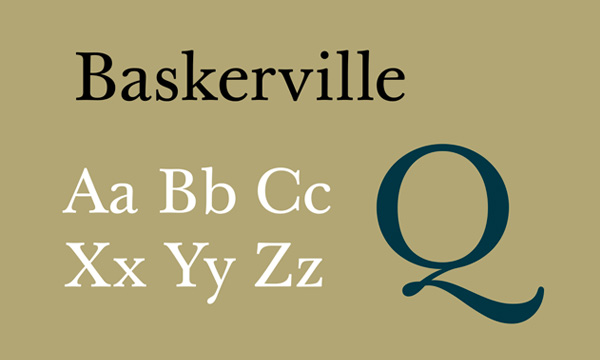 7.Baskerville Old Face
Baskerville Old Face has the advantage of not only being a more affordable and ink efficient font but also being a font that has proven to gain readers trust. In generations gone by, filmmakers have conducted focus groups that have participants reading statements in a number of fonts. During this process, participants nominated which statements they believe to be true. Out of the series of trials, Baskerville Old Face performed highest in the study across hundreds of participants. So, keep your eye out and try to spot which iconic movies have chosen this best font for printing and production.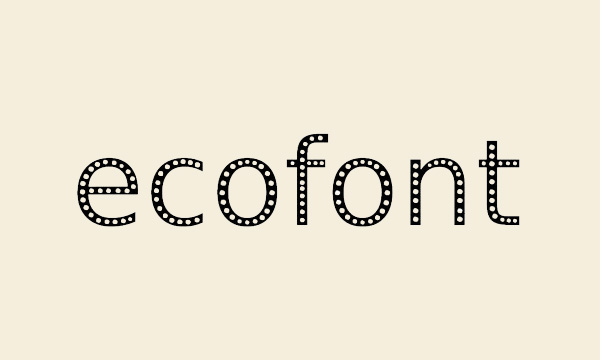 8.Ecofont
Last but not least on our shortlist of the most ink efficient fonts is the most modern and most interesting in design. The Ecofont was designed in the Netherlands and features a number of small holes found in the middle of the ink which eliminates the need for letters to be printed with solid ink. This small difference can barely be recognised at a reading distance, but it has contributed to approximately 20% ink usage savings overtime. This new font has won many awards for innovation and well, it's called Ecofont for a reason. Please note that the dots, of course, grow larger when larger font sizes are chosen - so this might not be appropriate for all formats and applications.
Best Ink Saving Fonts - The Final Word.
So there you have our experts shortlist of the best fonts which use less ink and toner cartridges. Should style and design come without compromise, you are best to stay clear of vegemite fonts such as Times New Roman to appeal to all readers of your printed articles. All of the fonts listed above are proven to reduce ink usage when printing and when used carefully will not destroy the appeal of your documents either. After all, the legibility of your printouts is the most important thing here.
When choosing fonts that will reduce your ink costs, the size of your font really matters. For every pixel of surface area that can be saved, fewer amounts of ink particles will be required to produce your prints. In addition, selecting sans serif fonts are not always the best choice for increasing your ink savings. While fonts such as Times New Roman includes serifs, they are not as severe as other sans serif fonts. When you think about each extra flick on the end of letters, a sans serif font can seriously increase your ink costs overtime.
If you are serious about saving money when printing, you should pay close attention to the page yield of each printer. While tempting to buy the best photo printer, each print that you produce will cost much more than a heavy-duty laser printer which focusses on volume printing for less. Either way, choosing an ink-saving font will somewhat help to reduce your on-going printing costs.
Here at CartridgesDirect, we love hearing about the innovative ways to print more efficiently. Whether it is helping the environment, your bottom line or both, we would love to hear from you in the comments. If cost-effective ink is a priority for you, be sure to check out our new range of cheap compatible ink cartridges. You should also take a look at our experts' guide to the best cheap printers you can purchase today. For now, we hope you enjoyed this article and look forward to hearing from you.
Explore Popular Articles
The 21st century is the age of information and seeking alternatives to harsh chemicals. Although

There are a number of criteria to be met when choosing a new business printer. Productivity is a

Photos are precious memories and it stands to reason that you would want to buy one of the best