Important Australian Recycling Facts in 2020
-
Many are referring to 2020 as a cancelled year, but we shouldn't be too hasty in discrediting the strides we have made or the missed opportunities we failed to act on when it comes to recycling. If this is the year you are committed to driving an impact by reducing your own, here are some important recycling facts in Australia to start your understanding. Also, remember that the year isn't over and we can still be the change we want to see at home and in the office.
Australia is leading the way in paper and cardboard recycling
It's not just Scandinavia that leads the pack when it comes to recycling as Australia is one of the top-performing countries when it comes to paper and cardboard recycling. In fact, an incredible 87% of paper/cardboard waste is recycled in Australia. As a country with native wildlife that relies on trees to survive, this is a recycling fact in Australia that we should all be proud of, as a tonne of recycled paper/cardboard saves 13 trees, 2.5 barrels of oil, 31,780 litres of water, 4m3 of landfill and 4,100 kWh of electricity. Another consideration would be that more than 20% of Australia's forests were burned in the Australian bushfires, so anything we can do to protect our trees and preserve our environment is critical.
Kerbside recycling saves water and greenhouse gases
Here is a recycling fact in Australia that not enough of us know - kerbside collection is working! Kerbside collection might be unsightly for those periods of the year where suburbs purge their homes of the hard collection items that are now waste, but kerbside recycling is having an incredible impact on our environment. Over the course of a year, kerbside collection actually saves a staggering 11,000 megalitres of water and 386,000 tonnes of greenhouse gases. If you can't put those metrics in context, it's the same as taking 64,000 cars off the roads for an entire year. Kerbside collection is communicated to each suburb by post before the time comes, but if you would like to plan for this so that you can do your part and ensure that you are removing all hard waster from your home, make contact with your council or shire.
90% of plastics are created from virgin fossil feedstocks
Virgin fossil feedstocks are just that, a virgin resource that is being put to work to create plastic despite the fact that these materials and resources already exist and more often than not are found in a landfill. This is wasting our virgin resources. By unnecessarily using oil and coal to create new plastics, we are filling our environment with CO2 which plays a big part in climate change. One ton of recycled plastic saves 5,774 Kwh of energy, 16.3 barrels of oil, 98 million BTU's of energy, and 30 cubic yards of landfill space.
Australians are still trying to recycle the wrong items
One of the key barriers to recycling is that Australians haven't completely educated themselves on what can and cannot be recycled. If you are unsure yourself, this might be a recycling fact in Australia that you need to learn and put into practice. You might not think that this has a dire impact, but sorting recycled goods into the accepted groups (metals, plastic, glass, paper and cardboard) takes time and money for recycling plants, and when we mix recycled wastes with non-recyclable wastes they can become contaminated and unfortunately void the recycled goods a chance to be used again. Items you should not put in your recycling bins include plastic bags, plastic wrap, shredded paper, clothes, toys, nappies, white goods, heat-resistant goods, pens, car parts, crystal, foam rubber, organic waste. Furniture and sharps. Plastic bags and plastic wrap can be recycled at dedicated places so still separate these from your general waste.
130,000 tonnes of Australian plastic ends up in waterways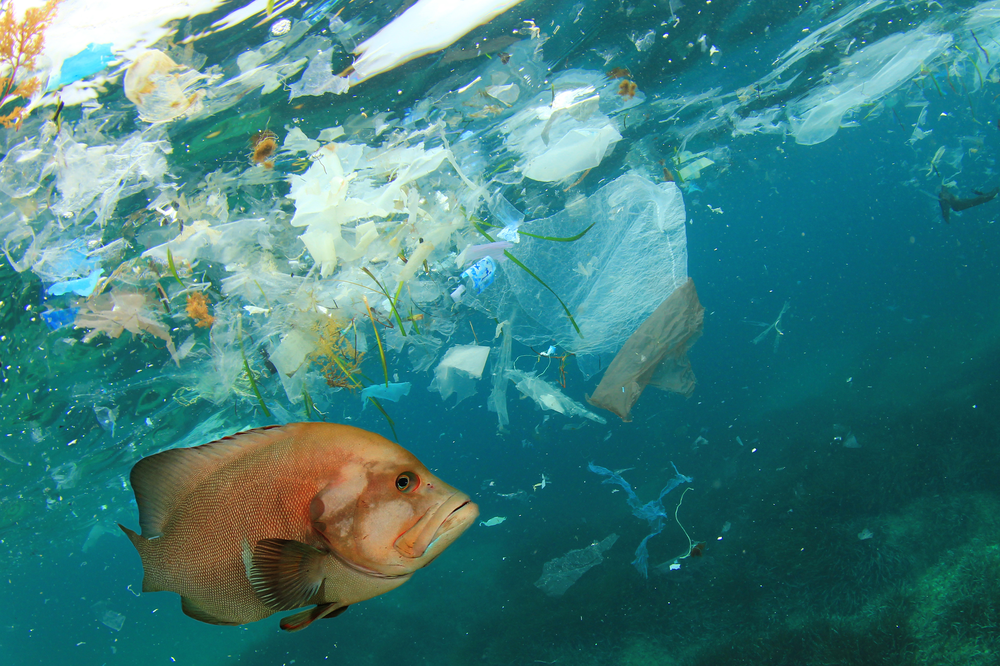 Australian waterways have never been safe from pollution, although as our education and technology improves in recycling, we are still seeing 130,000 tonnes of Australian plastic ending up in waterways. So, how does this happen? According to research, there are three reasons why we are continuing to see large volumes of plastics in our water.
Plastic flying away from landfill processing
Littering
Flushing waste down the toilet (like wet wipes)
The latter two reasons are in the control of our community, and we should continue to ban waste being flushed down the toilet, as well as littering on land. These plastics should be finding their way back onto the production line, and not harming our waterways and water species.
CartridgesDirect has long advocated for a circular economy, and have established and supported recycling programs in the print community. If you would like to find out how to recycle your printer cartridges or would like to see if you can request your own Planet Ark bin for your office or community, reach out to our team today.
Note: Many of these facts have come from https://waster.com.au/recycling-facts-australia/
Explore Popular Articles
The 21st century is the age of information and seeking alternatives to harsh chemicals. Although

There are a number of criteria to be met when choosing a new business printer. Productivity is a

Photos are precious memories and it stands to reason that you would want to buy one of the best