Counterfeit Printer Cartridges: The Real Truth
-
Having a high-functioning printing unit is critical to any successful operation. Although, it is the printer cartridge which is the ultimate linchpin that will deliver the results that you need. Blend counterfeit printer cartridges with a high performing printer and you have a recipe for disaster. You wouldn't put petrol into a diesel engine so why opt for counterfeit ink cartridges?
If all printer cartridges including HP Ink, Brother Ink & Canon Ink were engineered to the same high standard, then it would not matter where you bought your replacement ink. This is unfortunately not the case. With a staggering number of companies and individuals continuing to buy counterfeit cartridges, the rise in replacing whole printers is very real. You might be asking why you should care, and why buy genuine cartridges, the real deal, are worth the trouble. Let's get into it.
The problem with counterfeit printer cartridges.
The problem with counterfeit printer cartridges is simply that they will deliver irreparable damage to your printer over time (and sometimes on the first go). Not only this, counterfeit ink cartridges often result in less than quality printing. Because they are not 100% compatible with your printer, the fake cartridge does not leverage the power of your printer and for the sake of just a few extra dollars for genuine ink cartridges, is it really worth the risk the damage? Further still, the makers of counterfeit ink - according to a statement by Robert A Levinson (former FBI agent) - can be linked back to the following organisations:
Small crime gangs.
Corrupt government agencies.
Terrorist organisations.
To highlight just how sever the counterfeit ink cartridge world has become, Xerox recently reported losses of over $2billion due to counterfeit ink sales. Could you imagine if all of this money ended up in the hands of a terrorist organisation? How many guns would be produced and distributed onto our blackmarkets?
Every decision that you make has a consequence and whilst the counterfeit cartridge business survives due to the inexpensive products they can offer the market, a saving today might eventuate in a larger cost down the track. That's a risk that we would not prefer to take.
As such, genuine cartridges should be the only option you deploy for your printer. Whilst more expensive, they are specifically designed to be used in conjunction with your manufacturer of choice. A Brother printer will perform best when using Genuine Brother cartridges, as opposed to poorly-made counterfeits. The same is true of HP, Samsung and all printing units. Not to mention that you can be sure the money is going to the right organisation who developed the product in the first place.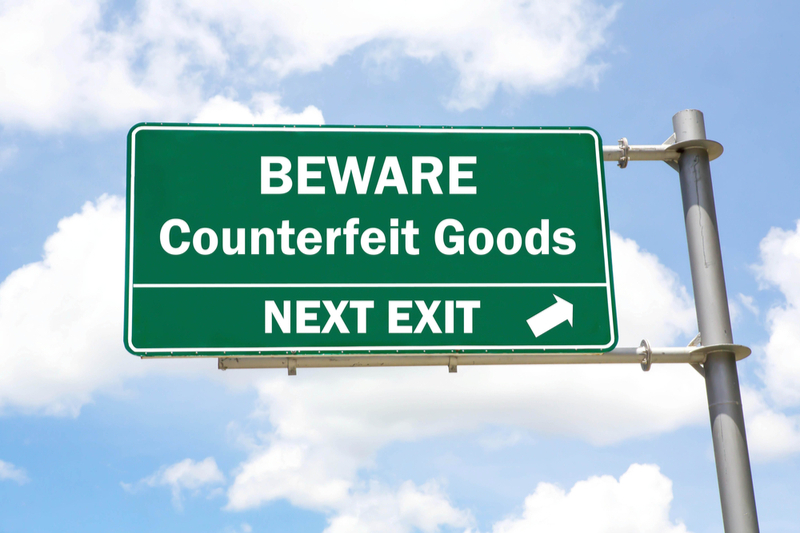 Where do counterfeit cartridges come from?
Counterfeit cartridges, just like any fake product, are created using inferior materials that are not designed to work specifically with your printer make and model. They will appear to look the same as a genuine product, but no part of this cartridge will deliver the quality you expect. If you thought that counterfeit technology stopped at fake Rolex watches then let us be clear. Counterfeit technology is rife, spanning all industries from office products to telecommunications and entertainment. Fortunately, Australia does not cosume many counterfeit cartridges, however, they are available for purchase online.
eBay and Amazon are two of the largest online marketplaces available. As such, they are prime targets for counterfeits to go under the radar. You would think that eBay and Amazon would stop this from happening. However, it is nearly impossible to identify a counterfeit from a genuine product without running tests. By ordering through genuine ink suppliers such as CartridgesDirect, you can be sure that you will never be dooped. Leave eBay for buying the odd bits and bobs and entrust official businesses with delivering any form of genuine technology.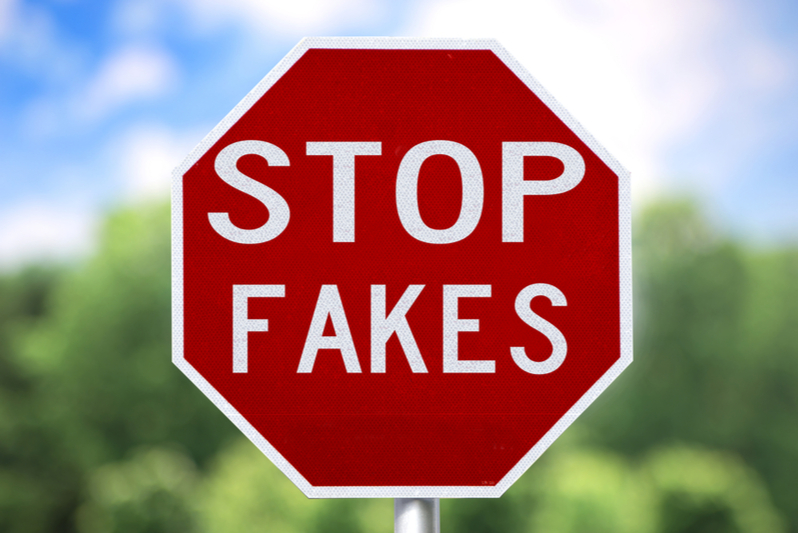 What is being done about counterfeit printer cartridges?
Counterfeit cartridges are by no means a passive issue, with authorities and major printing manufacturers committed to stopping this illegal activity. Over the last few years, there has been an increase in the number of raids and policing of this activity with consequences ranging from huge fines to jail time. As is often the case with unethical behaviour, there is a responsibility for the education of this matter.
Individuals who order cartridges should only be using reliable channels, and understand what signs to look for and what to do if they continue to use the incorrect channels. CartridgesDirect is the first point of call for printing technology and product information and can assist if you believe you have purchased a counterfeit cartridge.
How can you spot counterfeit ink?
Just like anything fake, it is designed to look exactly like the real thing. However, also just like any fake, the product is not the real thing and there will be small signs that reveal it's true identity. Here are 4 ways to spot counterfeit ink cartridges:
Suspect packaging.
Missing manufacturer seals.
Ink splash on the cartridge itself.
Poor quality printing.
Firstly, let's start with the packaging. For years, printer ink manufacturers have introduced personal seals to verify the validity of the product. This type of seal can only be printed by the manufacturer themselves and therefore, no seal means no good. Next up, the packaging exterior. Counterfeit products are typically made under poor conditions and therefore the original box may also not be up to scratch.
Then, there is the ink cartridge. Checking the cartridge to see if any ink has leaked is a surefire way to spot a fake ink cartridge. The manufacturing process of legitimate ink cartridges is so intense that this never happens. Therefore, ink splashes on the cartridge itself is also a big indicator of a fake product. Finally, if you do manage to place your ink cartridge into the printer you should be able to tell from the ink quality. Run a few prints and if the quality does not look right, you should contact your supplier.
Counterfeit ink cartridge roundup
In summary, any counterfeit product is bad for business. Not only this, but with the cartridge world rife with some serious organisations shipping counterfeit goods, it is upon everyone to double check what they are purchasing. At CartridgesDirect, we're committed to ensuring that you receive the highest level of service and products that will produce quality results. We could quite easily sell counterfeit ink cartridges for a huge markup and make more money. However, like any other legitimate cartridge supplier throughout Australia, we are strictly against counterfeit products.
As such, CartridgesDirect only offers genuine printer cartridges from reputable printing manufacturers, so you can buy with confidence every time. If you'd like to learn more about genuine printer cartridges and which one will be best for your printer, contact us today
Explore Popular Articles
The 21st century is the age of information and seeking alternatives to harsh chemicals. Although

There are a number of criteria to be met when choosing a new business printer. Productivity is a

Photos are precious memories and it stands to reason that you would want to buy one of the best