Best Printer Brands (Top 6)
-
Finding the perfect printer starts with choosing the best printer brand. Commonly misconceived to be an industry that is dying out, print is evolving to meet modern-day demands and the advancements with printing technology are seriously impressive. Naturally, the brands behind this common goal of modernisation are typically the best printer brands in the market.
Despite specialising across different types of print, these 6 printer brands have proven to be the best and most reliable manufacturers for many years. With the shared mission of creating high-quality and cost-effective printing solutions, each brand on this list offers reasonably priced printers and a wide variety of functions.
Competition within any industry is always a positive thing and the printing industry is absolute littered with strong brands that constantly strive to best one another. So, without further ado and in no particular order, here are our top 7 printer brands for you to choose from when it's time to buy your next printer.
6 Best Printer Brands
No matter whether you are looking for one of the cheapest printers on the market, a multifunction printer or an absolute workhorse, each print manufacturer below will offer a variety of solutions to meet your demands. While some brands focus purely on office printers, others are leading the race in the home printing market.
Discover our shortlist of the 6 best printer brands available today.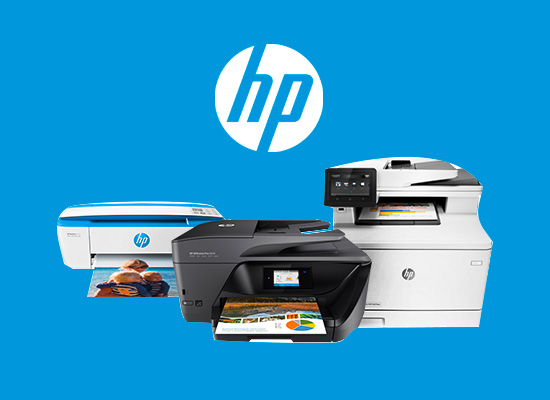 1. HP Printers
As one of the oldest printing companies on our list of the best printer brands, HP (Hewlett Packard) have been manufacturing cutting-edge print solutions for more than a century. Founded by Bill Hewlett and Dave Packard, the success of HP can be largely attributed to offering reliable, trustworthy and affordable printing.
HP has been very successful in ensuring that each printer manufactured is reliable, trustworthy and affordable. It also does not hurt that one of their most successful product lines is the HP OfficeJet series which contains cartridges that are instantly recognized by most HP printers. For well-balanced performance, you cannot go wrong with any HP printer series. Most printers come with incredible scanning features, automatic document feeders, double-sided printing and can connect to various devices such as Apple AirPrint and Mopria Print services.
Buy HP Home Printers
Buy HP Office Printers
Buy HP Ink Cartridges
Buy HP Toner Cartridges
One of the best HP office printers we have reviewed is the HP OfficeJet 9010 which is the successor of the HP 8010 series. As with all HP printers, users can subscribe to HP Instant Ink and the most modern printers come with HP Secure as standard.
While the security of your printer is often an oversight for businesses, this feature is a blessing in disguise. In addition to this, for the homeowner or business looking for better quality photo prints, the line of HP Envy printers also ticks all the boxes. Overall, we can almost guarantee that there is an HP printer very well suited to your needs.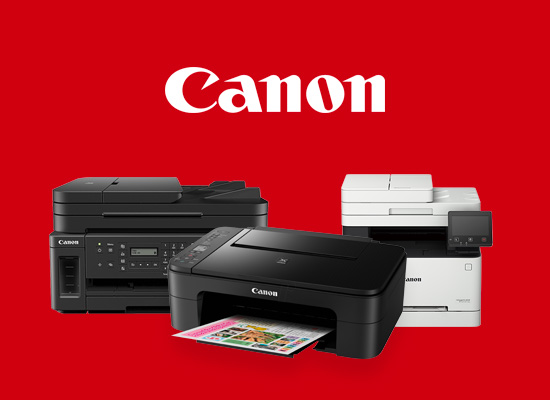 2. Canon Printers
Despite manufacturing high-quality printers for more than 80 years, Canon is not as popular as HP printers. However, they are still a force to be reckoned with. Founded by Katsushika Hokusai, who was originally a Japanese Painter, Canon Printers took the market by storm by offering extremely easy to use printing solutions.
Through Katsushika's love for art, a standout feature of Canon printers has always been their ability to produce extremely high-quality photo printing. If you are in the photography game, you will be well aware that Canon offers some of the best cameras for professional photographers and this quality translates to their series of printers.
Buy Canon Home Printers
Buy Canon Office Printers
Buy Canon Ink Cartridges
Buy Canon Toner Cartridges
Although Canon printers were typically known for costing much more to purchase and operate than HP printers, the brand has recently made great strides towards cost-efficient printing. Most notably, the Canon Pixma inkjet printer range has been heralded as one of the best home printers available. Highly suitable for home use, Canon Pixma printers print photos with seriously impressive quality and high colour accuracy. So much so that many other of the best printer brands have created rivalling alternatives.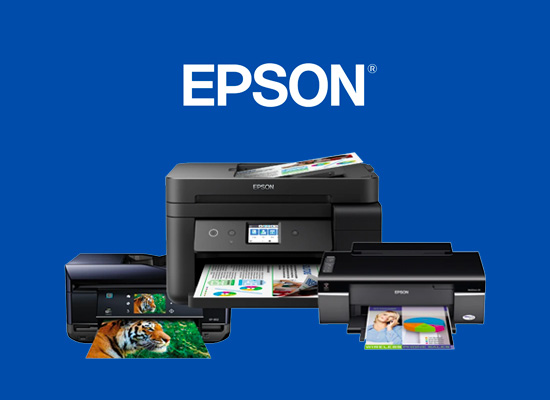 3. Epson Printers
As a company that has been dedicated to the similar mission of HP printers, Epson printers have been a popular choice for many years. With over 200 models under their label, it is almost impossible to find an Epson product that is not well-received by consumers. Through their wide array of high-quality printers and inkjet cartridges, Epson has proven to be one of the best printer brands worldwide.
Famous as one of the first companies to focus primarily on printing, Epson began in Japan with the sole purpose of providing affordable printing solutions. Renowned for reliability and colour accuracy, Epson printers are very easy to use and very easy to maintain; a no-brainer for those who are not too confident with the tech side of things. In addition to this, Epson printers are supported by incredible ink solutions such as the Claria 6-Colour HD Ink which has been specifically designed to produce much richer colour depth. As a result of this, Epson is fast becoming a strong player within the photo printer market alongside stable solutions for both home and home offices.
Buy Epson Home Printers
Buy Epson EcoTank Printers
Buy Epson Expression Printers
Buy Epson Ink Cartridges
The downside to Epson printers is that they can be quite bulky which could make them look clumsy in your home office. Also, their entire product line consistently has very similar styles which makes it hard to find a printer that stands out from the pack. That's only when visuals are a concern for you.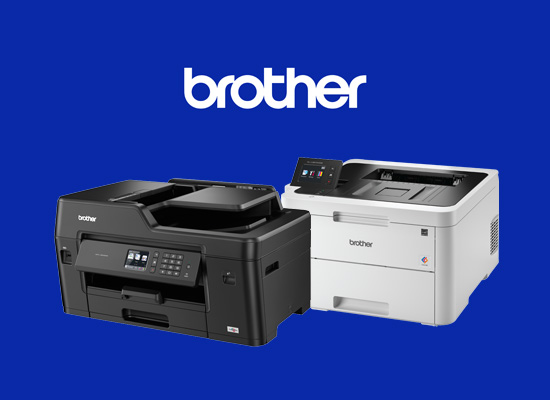 4. Brother Printers
Found by a Japanese engineer named Shinnosuke Katsumata, Brother printers have been in full production for over 20 years. Although not as popular as some of the best printer manufacturers on this list, Brother has the sole mission of being reliable and cheap. Not many brands offer the same quality output for such low prices and this is where Brother printers have carved themselves market share.
Brother printer products are durable with features that do not require any maintenance or repairs almost ever with a 60-year product guarantee. They come with a wide variety of options which makes them one of the best printer brands to buy from if you're on a budget but need something more than your basic laser or inkjet printer.
Buy Brother Home Printers
Buy Brother Office Printers
Buy Inkvestment Printers
Buy Toner Cartridges
The only disadvantage with Brother printers is that they have been known to be slow in terms of printing speed compared to other brands. But if you are willing to take a few compromises such as waiting for your prints, then Brother quickly becomes one of the best printer brands you can choose from. In addition to this, although Brother was never the fastest to innovate, the new Brother Inkvestment printer range, which focuses on continuous ink printing, is a clear sign of good things to come.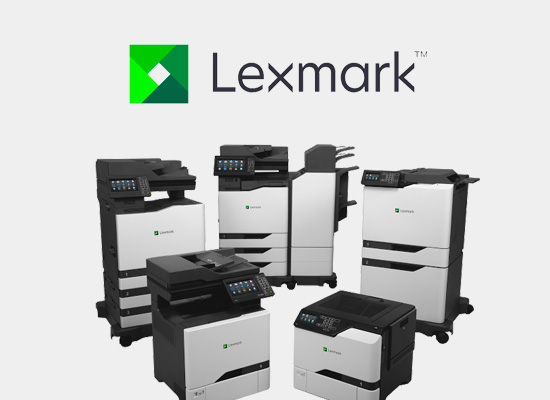 5. Lexmark Printers
Starting out as a joint venture between K.R. Technology and Lexmark International, a few years passed before both companies collectively started the brand Lexmark. Focussing on reliability over style, Lexmark printers play heavily within the laser printing space. It is because of this that Lexmark has established a strong reputation for reliable office printing solutions.
Relatively inexpensive to other brands, Lexmark printers have also go through a slight makeover in recent times. What used to be quite a clunky series of printing units, now sports a rather stylish appearance making great use of white and that ever recognisable green and black logo.
Shop Lexmark Office Printers
Shop Lexmark Laser Printers
Shop Lexmark Multifunction Printers
Shop Lexmark Toner Cartridges
Unlike some of the other best printer brands on this list, Lexmark has not stepped into a diverse range of printing markets such as continuous ink printing or photo printing. Instead, they stay true to the business space offering a small series of printing solutions. Nonetheless, what you get with a Lexmark printer are reliability and high-quality laser printing. One drawback to Lexmark printers is that they are not as popular and therefore may be considered as less supported across Australia.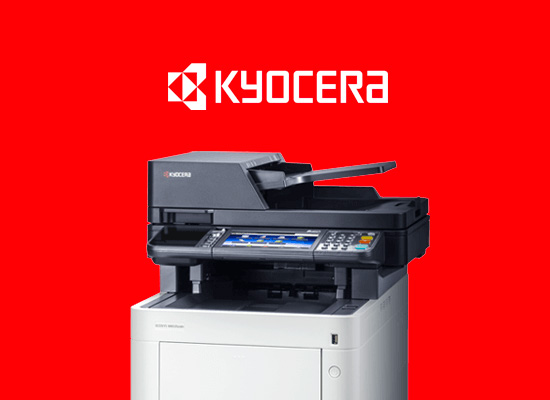 6. Kyocera Printers
Most well known for being the first printer manufacturer to create a printhead that was made from ceramics rather than metal or plastic, Kyocera are the masters of technical printing solutions. Starting as a subsidiary of Dainippon Ink and Chemicals, Kyocera offers an entire range of heavy-duty office printers that support thriving businesses across Australia. Rather than trying to compete with the fast consumer markets, Kyocera focuses purely on the technical side of printing and it shows with their products.
One thing that is undeniable with Kyocera printers is that they are renowned for being extremely reliable. In fact, whenever we do hear about a fault with a Kyocera printer we are shocked. Although Kyocera printers do not share the same velocity of innovation as some of the other leading printer brands on this list, the entire range of Kyocera printers delivers consistently outstanding volume printing.
Shop Kyocera Office Printers
Shop Kyocera Laser Printers
Shop Kyocera Multifunction Printers
Shop Kyocera Toner Cartridges
Despite being slower innovators, Kyocera's most recent range of ECOSYS printers has become extremely popular. Due to the use of ceramic particles, ECOSYS printers use significantly less energy compared to standard printer brands. As such, not only do ECOSYS printers operate efficiently when printing, they will also save you money throughout the entire printing process.
So, whether you are choosing a laser, inkjet, or a multifunctional printer unit under the Kyocera banner, you will be guaranteed to experience high-quality prints that stand the test of time.
Explore Popular Articles
The 21st century is the age of information and seeking alternatives to harsh chemicals. Although

There are a number of criteria to be met when choosing a new business printer. Productivity is a

Photos are precious memories and it stands to reason that you would want to buy one of the best