Best Home Printers Australia (2022 Update)
-
Choosing the best home printer for your needs can be tough. There are many factors to consider and getting the best value for money will be at the forefront of most family decisions. If you are looking for one of the best home printers on the market right now, the good news is that you will be spoilt for choice. Some of them are standalone, some are all in one printer units and every single one of them is unique within their own rights.
Before buying your next printer, take a look at our list of the best home printers currently available today. Having reviewed hundreds of printers over the years, you can trust that we have seen both the very best and very worst home printers in our time. Our experts are breaking down the cost, key functionality and overall assessment of each unit. We're looking at the cheap, the valuable and the sheer awesome.
Now, without further ado, let's get you set up with a quality home printer.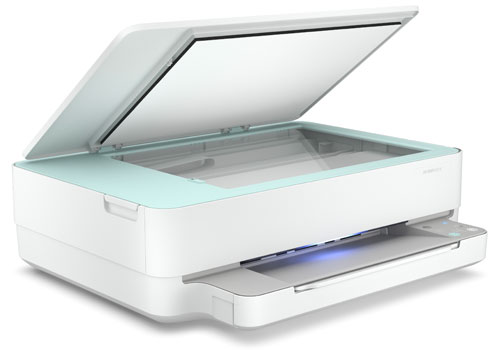 1. HP Envy 6034 All-In-One Inkjet Printer (Best Overall)
Price: $99.00 (+ Free Shipping)
Topping our list of the best home printers is the HP Envy 6034. Many moons ago, nobody would have thought that you could buy an All In One printer for less than $100. However, HP has absolutely nailed this printing unit bringing AiO printing functionality to homes across Australia.
Compact and beautiful, the HP Envy 6034 will fit pretty much anywhere throughout your home, is easy to set up and works brilliantly. As with all HP products, you can be sure that each HP ink cartridge is reliable and packed with enough ink to last your family for a while. With duplex printing as standard, your household will save on paper costs too. Although the HP 6034 is not the fastest inkjet printer in the world, it will still print at respectable speeds of 10 pages per minute (black) and 17 pages per minute (colour).
As for security, the HP Envy 6034 All-In-One Inkjet Printer will also protect your families personal data when transmitting information over a Wi-Fi connection. Combining all features, there is not a single printer that delivers this kind of value for money. As such, the HP 6034 takes our experts crown as the best home casual printer.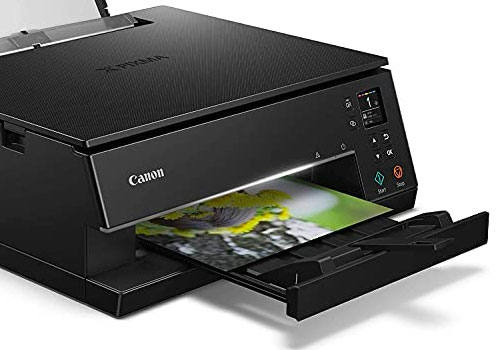 2. Canon Pixma TS6360 Inkjet (Best Cheap Home Printer)
Price: $151.80 (+ Free Shipping)
While there are cheaper home printers on the market, we have opted to select one of the best home printers that still fall within a respectable budget rather than the actual cheapest.
With such huge advancements in budget printers, one of the easiest ways to find the best cheap home printers is to simply go online and pick one that is available for the lowest possible price. The Pixma TS6360 by Canon does just that. Although slightly more expensive than the cheapest of printers, the Canon TS6360 is the epitome of no-frills, no fuss and absolutely nothing to complain about.
It is hard to find anything wrong with this unit as an overall package.
The Pixma TS6360 has been proven time after time in all kinds of homes so you can be sure you will be getting a quality home printer. This particular model comes with an inkjet print head for printing photos and an Epson C 8100 printhead for printing documents.
Through this, homeowners can enjoy even more ink can be saved as a higher amount of ink can be used at once. Not to mention that canon ink cartridges are fairly inexpensive to purchase in the first place.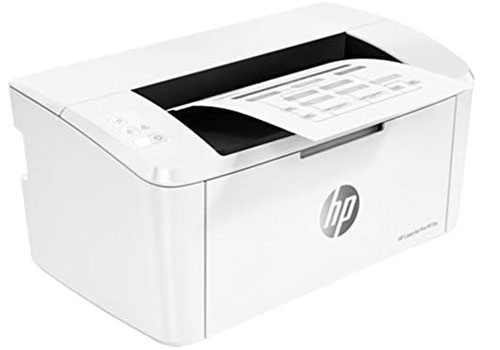 3. HP LaserJet Pro M15w (Best Small Home Printer)
Price: $157.08 (+ Free Shipping)
If you are looking for a cheap home printer that is small enough to fit within the smallest of spaces, the HP LaserJet Pro M15w is ideal. The compact design of this printer makes it easy to store away in most cupboards throughout your house or even on top of a small office desk. Despite its size, the best part about this particular model is that it can print up to 14 pages per minute with double-sided printing. As one of our top picks for the best monochrome printers, the HP M15w can also be set up and connected to the internet within minutes.
With dual toner cartridges, the HP LaserJet Pro M15w will produce high-quality documents and photos time after time. As a laser printer, it is wise to print frequently to get the most value for money and therefore the M15w will often be used by small home offices. In addition to respectable print speeds, the HP LaserJet Pro M15w has a large touch panel which makes setting up your printing even easier than compared to other printers on the market now.
If you have weighed up the pros and cons of laser printers vs inkjet printers, coming to the conclusion that a laser printer is what you need, then the HP LaserJet Pro M15w becomes a superb entry point for your startup office. From the low price to the no-fuss printing approach, the M15w is a quality starter home printer.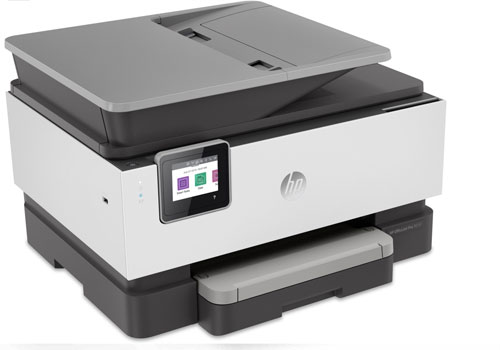 4. HP OfficeJet Pro 9010 Inkjet Printer (Best Home Office Printer)
Price: $271.98 (+ Free Shipping)
Running a small business from home comes with many challenges. To help combat these challenges, supporting yourself with one of the best home office printers on the market is a wise choice. The HP 9010 is one of the most popular home printers available due to its versatility, low operational costs and reliable performance.
Printing up to 32 pages per minute using both black and colour ink cartridges, the speed at which the HP OfficeJet Pro can churn out your documents is just the tip of the iceberg. Supporting a wide variety of media types alongside scanning, copying, faxing and mobile printing technology, the HP OfficeJet Pro 9010 could be considered as the most well-rounded home office printer by some considerable margin. As with anything HP, reliability and expert support comes without compromise and therefore this printer will easily scale as your business does.
At an extremely modest price, small home office printing does not have to be expensive either. HP are without question an industry leader for home office printing solutions and every document you print will be delivered with superior quality. Not to mention that there are a variety of printer colours to choose from should the look of your home office be of high importance to you. As one of the best reviewed home office printer throughout Australia, the HP OfficeJet Pro 9010 is a complete standout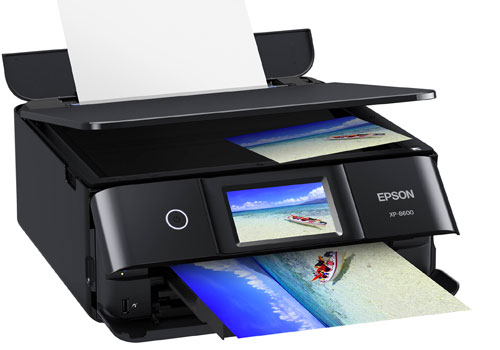 5. Epson Expression Photo XP-8600 (Best Photo Home Printer)
Price: $285.95 (+ Free Shipping)
Although the majority of inkjet printers on our list of best home printers will deliver good quality photo printing, there is nothing that will match the superior quality of a dedicated photo printer. As one of our best photo printers available throughout Australia, the Epson Expression Photo XP-8600 is an incredible printing unit. As a dedicated small office photo printer, the XP-8600 champions a compact, stylish and incredibly affordable home office printing unit. Complete with all your typical printing solutions such as scanning, copying and wireless connectivity, the XP-8600 is suitable for both printing photos and also high-quality documents for presentation.
In addition to this, the Epson Expression Photo XP-6800 comes with automatic duplex printing that will immediately save you 50% on your paper costs. Although that's a smart addition, cost savings do not even come close to the printout quality that the Epson Photo XP-6800 brings to your home office. Using an innovative six-colour Claria Photo HD ink series, high-grade printing has never been easier. In fact, we were actually amazed at how a printer of this cost could deliver smooth gradients and amazing skin tones for the printouts we tested.
Users of the Epson Photo XP-6800 can also enjoy borderless photo printing within as fast as 10 seconds, printing from anywhere within your office including smartphones and instant scanning to Facebook or the cloud. Overall, the Expression Photo XP-8600 is the ultimate versatile photo printer for small home businesses.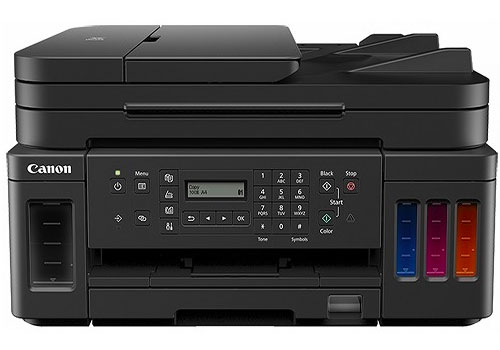 6. Canon Pixma Endurance G7065 (Best Home Ink Tank Printer)
Price: $612.15 (+ Free Shipping)
Proudly commanding a place within our best-rated ink tank printers, the Canon Pixma Endurance G7065 (or soon to be known as MegaTank) delivers superb cost savings throughout your home without compromise on printing quality. Complete with duplex printing, the G7065 offers incredible multifunction printing capabilities with the ability to scan, copy and printing from mobile devices using applications such as Apple AirPrint.
For the larger, high-volume printing household, continuous ink printers are a superb option to achieve everything that you need while reducing your costs. Duplex printing alone will save you 50% on your paper costs while ink tank technology delivers thousands of dollars of savings over the course of a few years. For printing performance, the G7065 offers up to 18,000 printed pages with a single refill in black and 7,700 pages in colour. This is far superior to your standard inkjet printer and we would encourage you to make full use of that capacity.
Yes, the initial purchase price is more expensive. However, given that you rarely replace your printer, when you calculate your printer savings over the course of time, the purchase price becomes neglibable. There is so much value to be gained with continuous ink printing and you will likely never have to refill your tank for many years to come.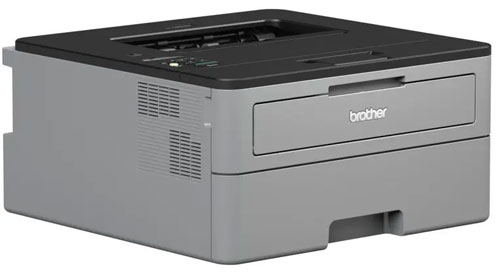 7. Brother HL-L2350DW (Best Black & White Home Printer)
Price: $141.00 (+ Free Shipping)
Perfect for anybody who wants to get started with home laser printing without breaking the bank, the Brother HL-L2350DW is compact, efficient and serves as a solid 'no-thrills' black and white printer. As one of the best black and white printers available under $150, the Brother HL-L2350DW is a low-cost printer that also delivers network printing, mobile device printing and duplex printing.
his makes the Brother HL-2350DW very versatile despite the price.
With print speeds of up to 30ppm (black), the Brother HL-L2350DW printer is quick to get the job done and compact enough to be stored anywhere within your home or home office. What's more, with automatic double-sided printing and the ability to store up to 250 sheets of paper, this quiet monochrome printer is as efficient as it is cheap to purchase. Sure, we wouldn't be expecting to print high-quality photographs from this printing unit. However, for any households that regularly print documents, the Brother HL-L2350DW will not let you down.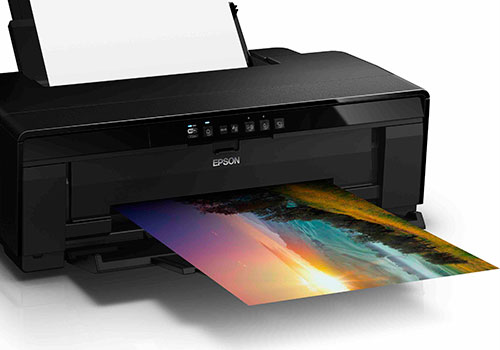 8. Epson SureColor SC-P405 (Best Home Wide Format Printer)
Price: $712.20 (+ Free Shipping)
If you love to print out large-format pictures and documents, the Epson SureColor SC-P405 is the perfect wide format printer for you. With printing capacities suitable for the majority of printouts, the Epson SureColor SC-P405 can handle 12″ x 15″ photo prints and over 20″ x 30″ photo prints with ease.
Okay, the price tag may seem steep. However, with super-rich colours, the SC-P405 is an exceptional printer that comes with everything that a printing business needs.
As you can expect with most A3+ printing units, the printing speed is not lightning fast. However, when printing photos of around 8 inches by 10 inches, the Epson SC-P405 will produce your works within 70 seconds. For larger photos, this time is naturally extended. As with the majority of Epson inkjet printers, the focus is always on the quality of the printout rather than the quantity. Using pigment-based UltraChrome HD and dye-based Claria inks, the Epson SureColor is a sure thing for high-quality photo printing at large scales.
Best Home Printers Roundup
With such a vast variety of amazing home printers to choose from, deciding upon your home printing needs is an important step in the process of selecting the right printer. Do you need high-volume printing at reduced costs or are you opting for quality printouts instead of draft documents? By choosing from any of the most popular printer brands and exploring reviews, we have no doubt that you will select the right unit for your needs.
While there is no standout brand specifically for home printing, each manufacturer does provide slightly different options. For example, HP is renowned for reliable, well-rounded home office printing. Whereas Canon and Epson are making waves with the home ink tank printer and home photo printing markets. All 3 of these brands are highly respectable options and looking into the specific features of each printer will help you determine which printer is right for your needs.
No matter which home printer you decide to purchase, be sure to keep on top of maintenance as well as buying genuine replacement ink cartridges. For home printing, you will likely not need to replace the printing unit for many years to come and therefore looking after your printing device is absolutely critical. In addition to this, we recommend that you also explore specialised printing paper for any documents or photos that require an extra sprinkle of quality. After all, there is no point in purchasing a high-quality home printer when you waste the features available through sub-standard paper or ink cartridges.
Content Disclaimer: At CartridgesDirect, we are committed to providing up to date and independent reviews on the best home printers in Australia. All printer reviews are not commissioned by manufacturers and have been independently tested by our printing experts. If you have any questions about home or home office printers, please contact us via live chat or feel free to leave a comment below. We look forward to hearing from you.
Explore Popular Articles
The 21st century is the age of information and seeking alternatives to harsh chemicals. Although

There are a number of criteria to be met when choosing a new business printer. Productivity is a

Photos are precious memories and it stands to reason that you would want to buy one of the best