Best Cheap Printers Under $100 (2022 Update)
-
Whether you are looking for the best student printer or a reliable printer that does not need to have all the bells and whistles, there are plenty of reasons why you may be hunting for the best cheap printer within Australia. The good news is that cheap does not necessarily mean a reduction of quality when it comes to printing. In fact, it primarily means that the printer is compact and built for a single primary function.
From the most cringe-worthy to the awe-inspiring, over our 15-year history, CartridgesDirect has seen almost all there is to see. Recently, our printing experts have been testing a large range of some of the industries cheapest printers to bring to you our collection of the best budget printers available within Australia today. If the events of 2020 were enough to teach us one thing, it was that saving money where possible is a wise move.
Finding a printer can be tricky. With a stark difference in pricing, it's important to know what value you are getting from your purchase. To ultimately save costs, you could always look at black and white printers for sale and print purely with monochrome ink. However, that is not always the most practical for your business or office. In this article, our printing experts have selected 3 printers under $100 that offer you the most value for money. Without further ado, let us crown the best budget printer of 2021 right here at CartridgesDirect.
Best Cheap Printers Under $100 In Australia (2021 Update)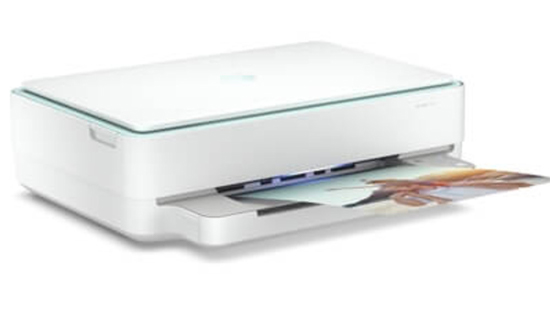 1. HP Envy 6034 All-In-One Inkjet Printer
Price: $99.00
As close as you can get to printers under $100, the HP Envy 6034 All In One printer takes our crown as the best budget printer available today. From it's classy looks to compactly brilliant functionality, the HP Envy 6034Inkjet Printer is serious value for money. While many cheap printers take care of the very basics of printing, the HP 6034 is an all-in-one solution capable of printing, scanning, copying and mobile printing via the HP Smart App. Now, the whole family can print with seamless Wi-Fi connectivity.
What's more, the HP Envy 6034 offers duplex (double-sided) printing which will literally cut your paper costs down by 50%. With print speeds of up to 10 pages per minute using black ink and 17 pages per minute in colour, the HP Envy 6034 is not the fastest printer in the world but, for the price, delivers incredible performance all round.
As a guarantee with all modern HP printers, you can also be sure that the HP Envy 6034 protects your data when transmitting over Wi-Fi. With dynamic print security enabled as standard, the HP Envy 6034 keeps both you and your family safe. Overall, the HP Envy 6034 is a superb budget printer that comes packed with all of the functionality you would expect with a more expensive printing unit; without the price tag.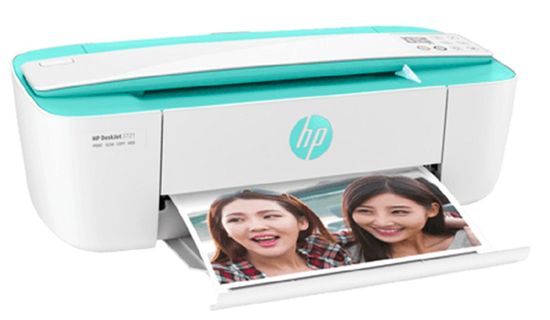 2. HP DeskJet 3721 All In One Inkjet Printer
Price:$84.48
While the HP Envy series overall produces slightly better prints than the Deskjet series, you cannot disregard the HP DeskJet 3721. As a member of the world's smallest all-in-one inkjet printer family, the HP Deskjet 3721 is complete pocket power. This printer has been designed to squeeze just about anywhere around your home or small office. Oh, and it really looks cool with some colour around the printer too!
Capable of printing, scanning, copying and printing from virtually any network-connected device, do not be fooled by the size of the DeskJet 3721. This printer will produce lightning print speeds of up to 8 pages per minute in black and 5.5 pages per minute in colour. Supported by vibrant colour printing and of course, cutting edge HP security, the HP DeskJet 3721 is a very close runner up for our best budget printers available within Australia.
If you are looking for a compact all in one printer for all the family to enjoy, the HP Envy Deskjet 3721 is a superb choice. Although the HP DeskJet 3721 does not come with multitasking support, for the casual printer, you will not be disappointed.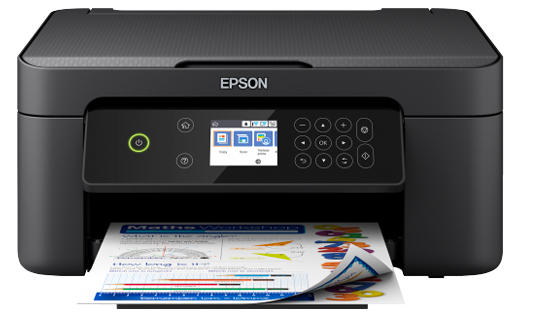 3. Epson Expression Home XP-4100 Multifunction Printer
Price:$97.76
Rivalling HP dominance in the best cheap printer space is the Epson Expression XP-4100 Multifunction Printer. Renowned for producing extremely high-quality photo prints, Epson presents a very popular alternative with the Expression series. In fact, the quality of photo printing is that superior, Epson leads the way in our list of the best printers for photos. As a compact multifunction printer, the Epson Expression is a small printing unit without compromise. Complete with a complete wireless solution that offers easy iPad, iPhone and Android printing, this double-sided multifunction printer is both reliable and secure.
A very cool feature of the Epson Expression XP-4100 is the ability to create custom borderless photo collages from Instagram, print stationery and more. With instant-dry ink to reduce smudging and fading, you can now express yourself without taking the express train to the bank. For a printer that costs less than $100, photo printing quality is a pleasant surprise. Of course, the printouts are not as high quality as the Epson Expression EcoTank ET-7750 but they are also not 10x worse either!
For printing speeds, the XP-4100 will produce 10 pages per minute in black and 5 pages per minute when printing in colour. For photo printing, this takes around 42 seconds when printing with A4 Epson Premium Glossy Photo Paper. So, the Epson is not as fast as the DeskJet and perhaps does not have the same prestigious name, however, as an all-in-one printer under $100 that will print, scan, copy, wireless print, mobile print and produce high-quality photos, you cannot really go wrong!
Best Budget Printers Roundup
So there you have it. Our expert collection of the best cheap printers available within Australia today. To ensure you choose the right printer, considering exactly why you need your printer is an important step. If your maximum budget is around $100, you will be limited to inkjet printers. The reason for this is because the initial unit cost of laser printers are much greater. However, while more expensive to purchase, your operational costs when using a laser printer will be heavily reduced as each print costs you less. So, if you will be printing very often, you should factor this into your budget.
As for the best budget printers in Australia, HP takes the crown with a series of HP DeskJet printers and HP Envy printers that are extremely suitable for both home and small offices. With both Lexmark printers & Brother printers primed for laser office printing, your choice when looking for a cheap printer will be limited to HP, Canon & Epson. Overall, all 3 manufacturers have perfected the art of offering cheap printer solutions, without too much compromise on quality. In fact, some of the best budget printers are some of the most stylish and compact too!
Note: Even the best cheap printers come with higher costs per printed page than more expensive printing units. If you print very frequently, you may want to explore some of the best continuous ink printers instead. Yes, you pay much more upfront for the printing unit, however, your cost per print is heavily reduced and subsequently, you might save more money printing over a longer period.
Content Disclaimer: At CartridgesDirect, we are committed to providing up to date and independent reviews on the best cheap printers in Australia. All printer reviews are not commissioned by manufacturers and have been independently tested by our printing experts. If you have any questions, please contact us via live chat or feel free to leave a comment below. We look forward to hearing from you.
Explore Popular Articles
The 21st century is the age of information and seeking alternatives to harsh chemicals. Although

There are a number of criteria to be met when choosing a new business printer. Productivity is a

Photos are precious memories and it stands to reason that you would want to buy one of the best